Setting up your Approval Statuses
Setting up your Approval Statuses
Updated by Edcel Ceniza
Approvals allow your clients to have some control on what tickets make their way to you. You can check this guide about the Approval Workflow in DeskDirector for an idea how it works.
For DeskDirector to recognize Approvals status, you can specify them inside DeskDirector admin console, under System > Feature Configuration > Tickets Tab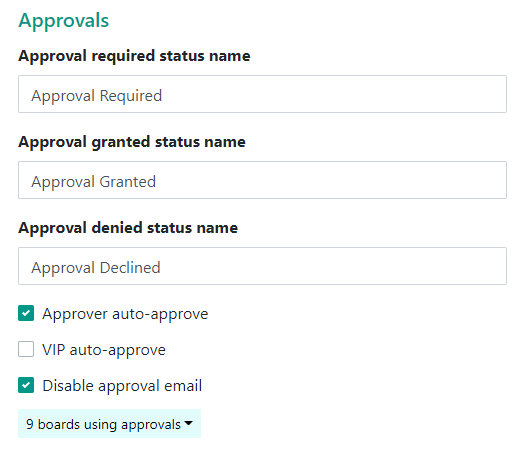 For ConnectWise, you will need to type out your preferred Status names, since each ConnectWise board can have different status. Once you've configured and saved your statuses, a list of the active boards using Approvals will be available from the following dropdown: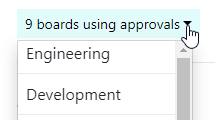 Because Autotask statuses are shared between queues, you can select your statuses from the dropdown menus.
Ensure Approval Statuses exist inside PSA
​In order to get Approvals working (and for the boards to appear under "boards using approvals"), your Approval Statuses need to exist inside your PSA.
​In ConnectWise, you can create statuses under System > Setup Tables > Service Board > select the board(s) you want to enable approvals for > Statuses​ ​
In Autotask, this is done under Admin > Features & Settings > Service Desk > Task & Ticket Statuses​
The approval statuses you add on every board in your PSA must match the approval status you have set in DeskDirector. ​We recommend using the default status names, Approval Required, Approval Granted, and Approval Declined.
Approvals Additional Settings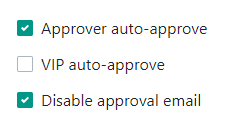 Approver Auto-approve - With this feature enabled, a Contact with Approval Permissions will have their tickets automatically approved. With this feature disabled, the approval process will trigger as expected, and the user can then approve their own request.
VIP Auto-approve - Similar to Approver auto-approve, a contact with VIP Permissions will have their tickets automatically approved.
Disable Approval Email - Enabling this feature will disable sending of Approval emails from DeskDirector. Use this feature if you would like to configure an alternative method for approval communications.
Setting up an Approval Request Type
In order to create a request type that requires approval, you just need to create a request type as usual in your Admin Console. Any ticket submitted using this request type will inherit the approval status set for it.