Updated by Edcel Ceniza
User Groups can be created for every company. This way, you can separate and group people into teams they belong in.
To create a group, just login to your DeskDirector admin console then head to Portal > Settings, select the company then go to the Groups tab. The screenshot below shows 3 groups that we have created for our company.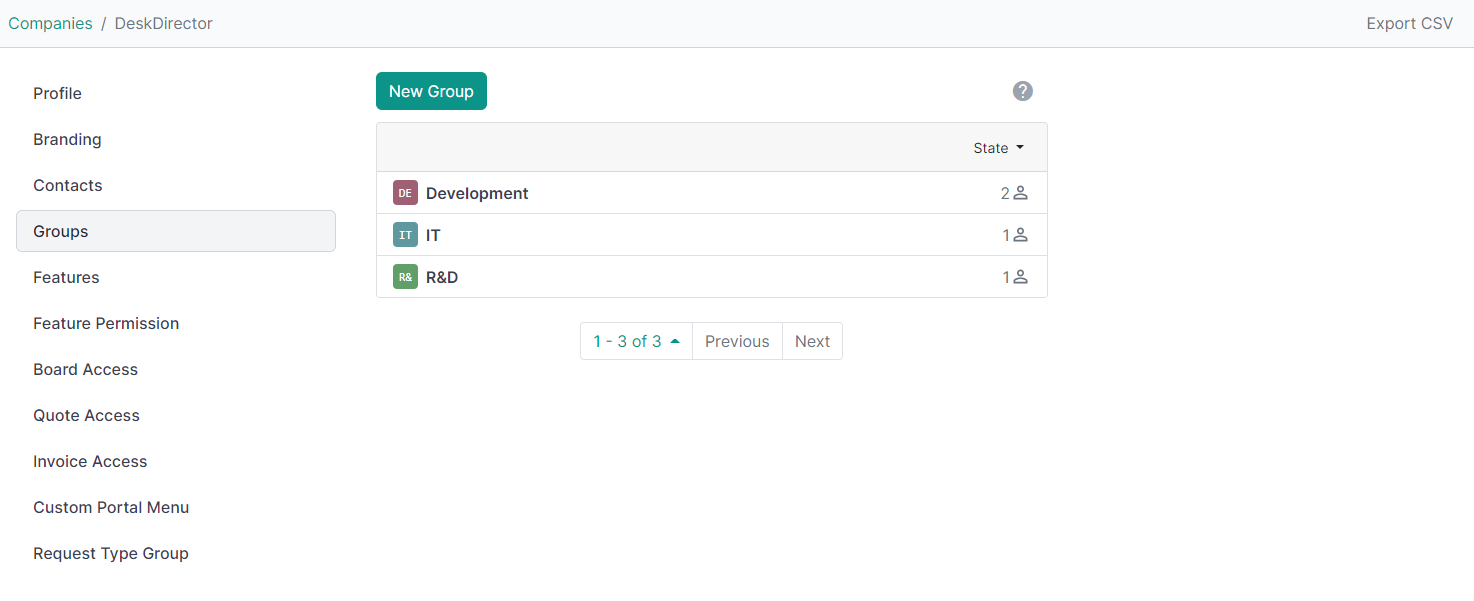 Creating a User Group
To create a group, just click on the New Group button and you will be prompted to provide a Group name. For easier management and identification, it's best to use a more definitive group name like IT, HR, Billing and others, and not random characters. Once you have provided the Group name, just click on the Create button and your new user group has been created.

Managing a User Group
Managing user groups is pretty easy. From the user group's page, you can easily rename and/or change the group picture.
You can also add/remove users to the group easily and also assign specific roles for users which has corresponding permissions for each.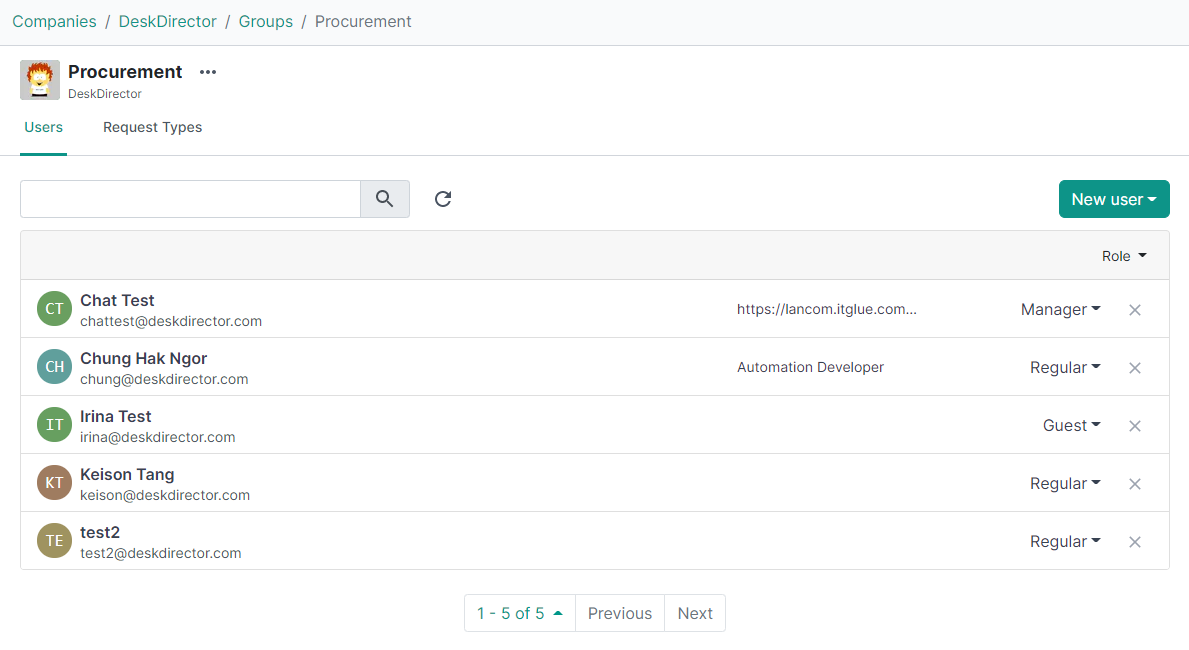 A request type group can also be assigned for a user group which is inherited by the users in the group. If a user belongs to multiple groups, he will have access to the requests types assigned to the group he is assigned in (accumulative request types). Here's a sample showing a user belonging to 2 groups, showing the varied request type groups he has access to in the client portal: