Creating a Chat Session from the Tech Portal
Creating a Chat Session from the Tech Portal
Updated by Edcel Ceniza
Tech members can create chat sessions from a ticket at this stage and only if that ticket has an online contact assigned to the ticket.
This is what's known as a push-chat, where a chat session is created with a target user: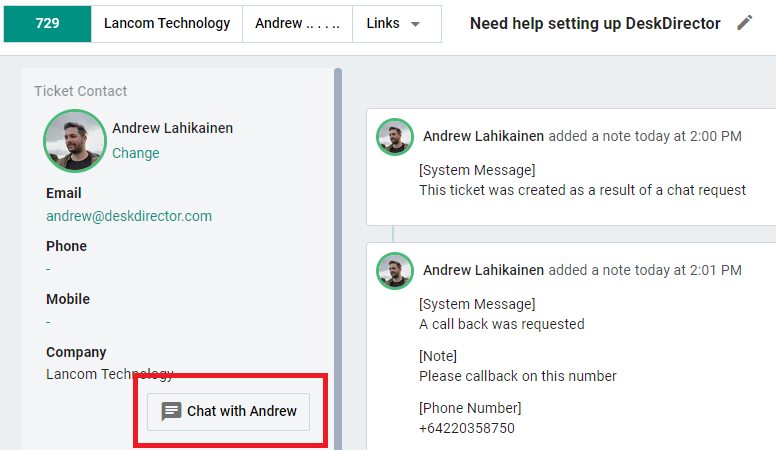 Note that you will only be able to send a push chat request if the user is Online. When there's actions (mouse/keyboard) on the window where the Client Portal is open, the user will be set as Online and can receive chats initiated by technicians.
If there is no activity on the client portal for the past 5 minutes, thy will be automatically switched to "Away". Once they close the tab/window where the portal is, they will be set to Offline.