Logging in with Active Directory
Logging in with Active Directory
Read the legacy documentation
here
* This authentication method is only available with our Desktop Client.
 DeskDirector's Active Directory automatic login functionality works by using three components:
The Domain SID
Email address in the User's AD Profile ("Email" under the General Tab)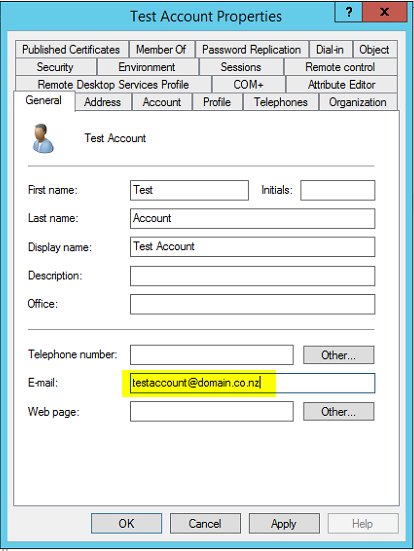 Email address of the contact in your PSA

Adding a company in the Admin Portal
Let's go through adding automatic login to a company in your Administration Console
First download the SID Tool. You can find out how this tool works and where to download it on this page.
Next, run this tool on any machine in the user's domain. It could be an end user's computer or a server, as long as it's on the domain. Check that the domain and email address associated with the account are displaying correctly here. Copy the Domain SID using the Copy button.
Now go to the companies page then find the company you ran the tool for and enter their SID and email domains: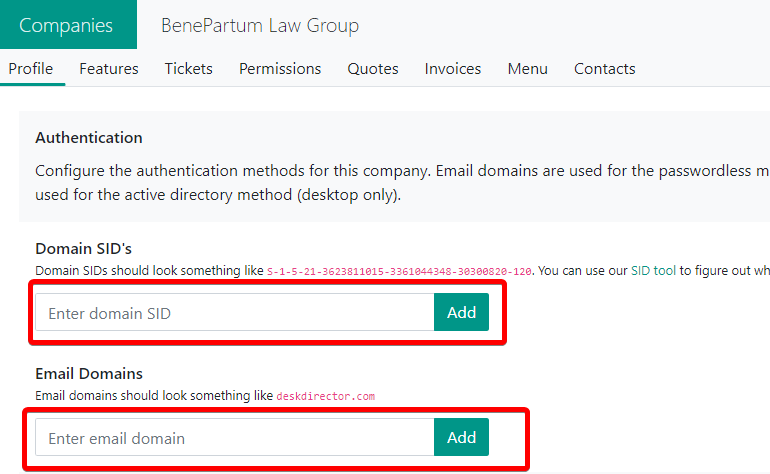 And that's it. Users from that company will now automatically login through Active Directory.
When multiple companies have the same SID
This is special scenario, for this case, we can use Custom SID (advanced) to cover that case.