Updated by Edcel Ceniza
In the most basic sense, Office Hours used inside the DeskDirector Client and Tech Portal to determine when you are operating. This can be set in the admin console under System > Office Hours.
In this page, you can set the Country, Region and Timezone your business is based and the time and days your business operates. You can also create holidays specific for your business location.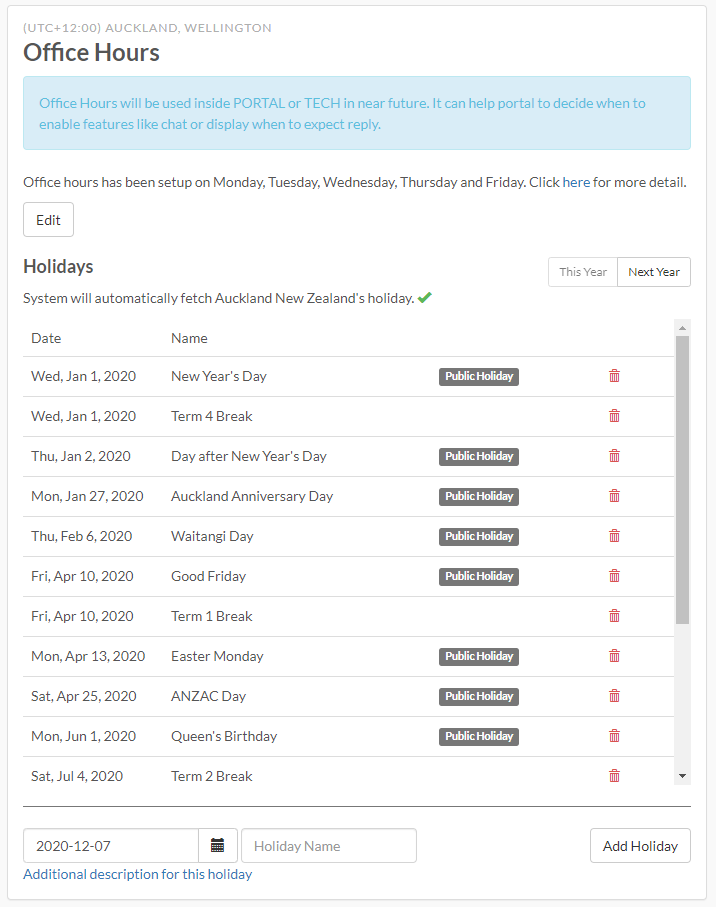 Office Hours Use Case:
The local time and timezone based on the timezone set under Office can be used and referenced in email templates.
The call-back feature of Chat gets triggered when a user initiates one outside of the set office hours.
The Office Hours is in the DeskDirector API, so you can consume it however you like. You can trigger specific automation if certain conditions are met for the Office Hours in the DeskDirector API.