Learning in DeskDirector Client Portal
Learning in DeskDirector Client Portal
Updated by Edcel Ceniza
The Learning Center is a great way to educate your clients and share documents with them. You can also link to videos and files hosted online. If you want to know how to set it up, you can check this separate guide:
This article will just specifically discuss how the Learning Center looks/behaves in the client portal. Learning Center is a native menu item in DeskDirector, so it is very likely to appear in a client's portal, assuming a Learning Center permission is enabled for them.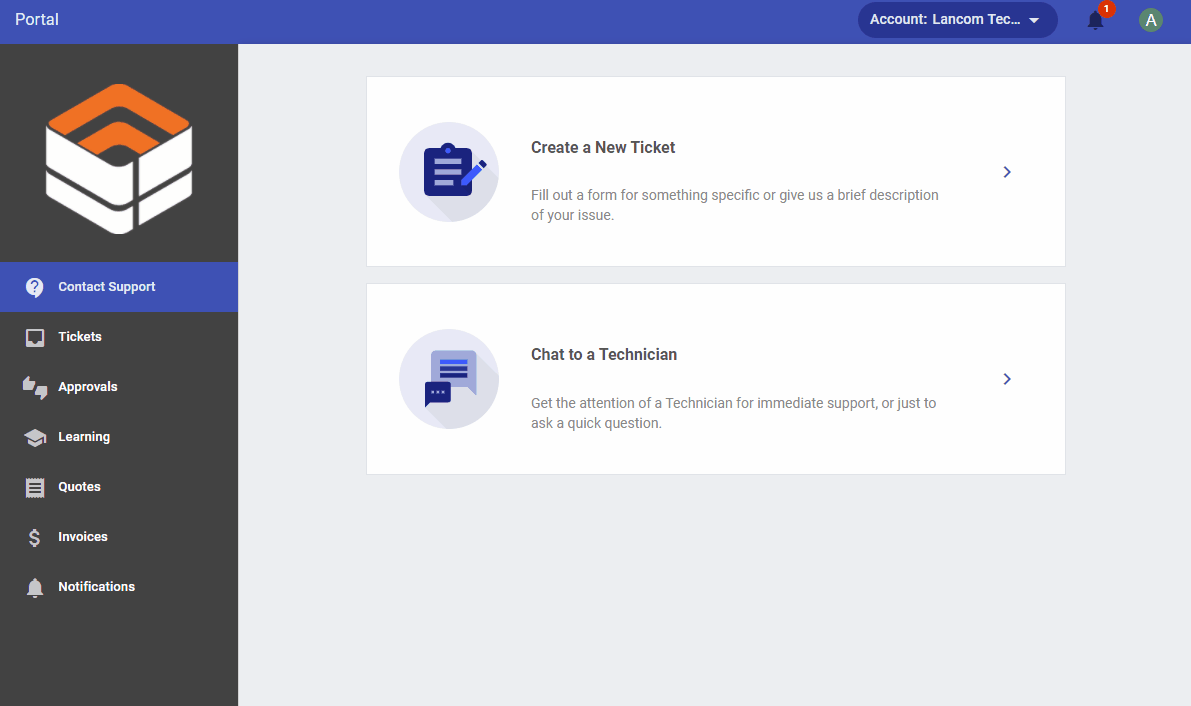 Here's a screengrab of the how the learning center looks/behaves when integrated to the client portal.
Any user who has been given the Learning permission via the Admin Console will be shown this module in DeskDirector.
Microsoft learning materials are setup as a starting point. Please note, we do not maintain if the links are working. We are giving it to you as an example. You can replace it with your own learning materials or update MS learning links.
Customized learning categories can be created on per client basis using the DeskDirector Admin Console.