Creating Surveys in DeskDirector
Creating Surveys in DeskDirector
Updated by Edcel Ceniza
There are two types of surveys that can be created in the DeskDirector admin console -- Ticket Surveys and Custom Surveys. Both type follow the same steps and just differ on the number of questions that can be added per survey.
Ticket Surveys are only limited to one question, while Custom Surveys can have as many as five questions. Ticket Surveys or Custom Surveys can be easily created/survey from the Survey tab in the admin console. Technicians with specific roles set can also update surveys from the Tech Portal. More details about DeskDirector roles and permissions here.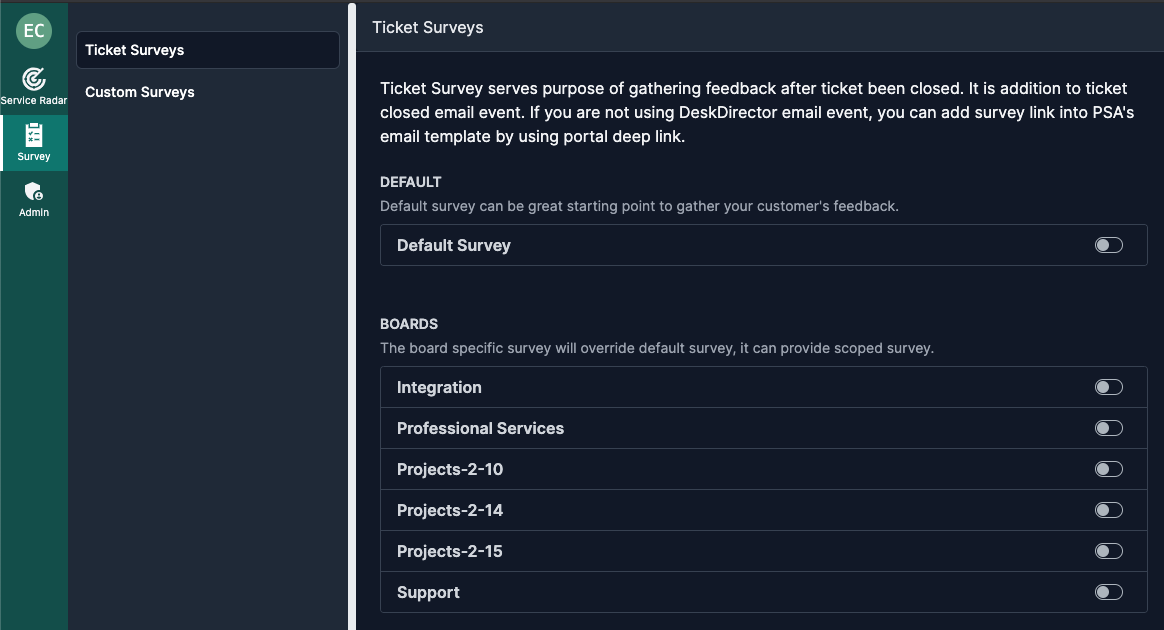 By default, there is an existing survey CSAT question that applies to the default survey and to the boards/queue-specific surveys. You can keep the question as is, or you can update it to whatever question you want to ask your customers.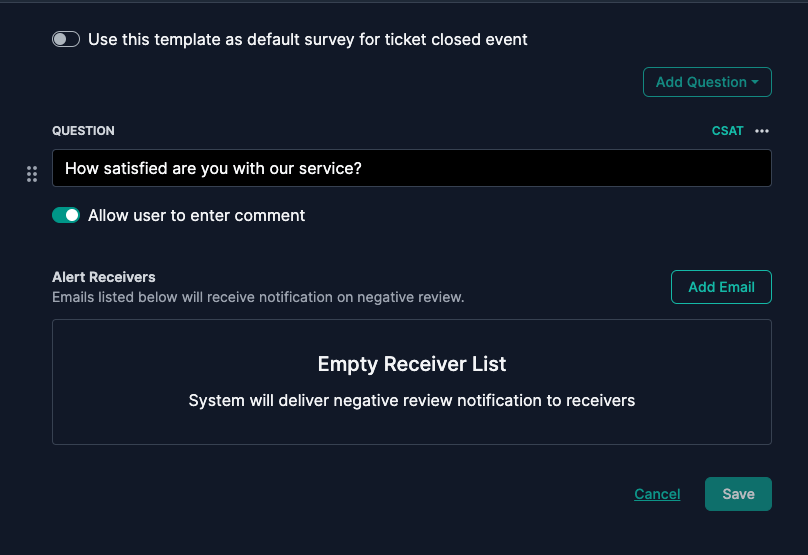 The "Alert Receivers" section is where you can specify email addresses that will receive a notification once a negative review is created. Both the question and the receivers can be updated any time.
IMPORTANT: Deleting an existing survey question will also delete all its current and past results. Please export and backup the survey existing survey results before deleting a questions you will not be able to restore the survey results easily.