Exporting Companies as CSV
Exporting Companies as CSV
Updated by Edcel Ceniza
Aside from managing companies by filtering based on configuration and tags, you can also export a list companies based on their current permissions, SIDs and Email Domains set.
This tool can be accessed from Portal > Companies, then find the Export CSV section at the upper-right corner of the page. Clicking this link should present a pop-up with two options (third option is for ConnectWise instances)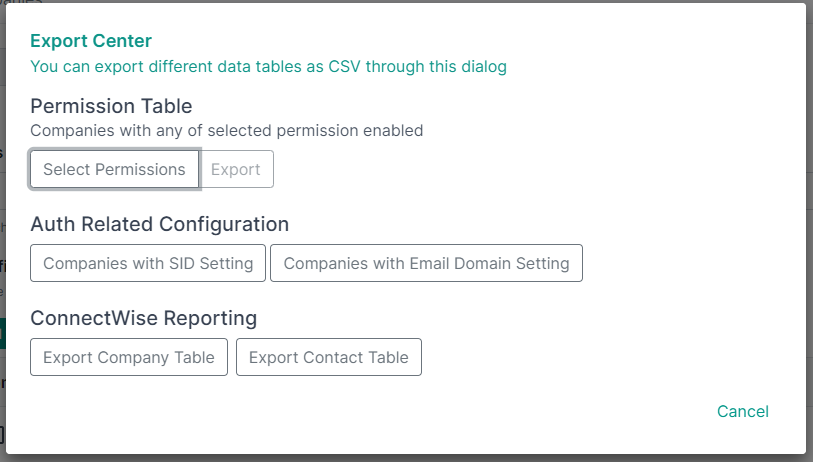 Permissions Table - This option allows you to export a CSV file with a list of companies that have company level permissions enabled (overriding global settings) and that match the filters you choose. To add filters, just click on the "Select Permissions" button and there should be multiple permission filter that will appear.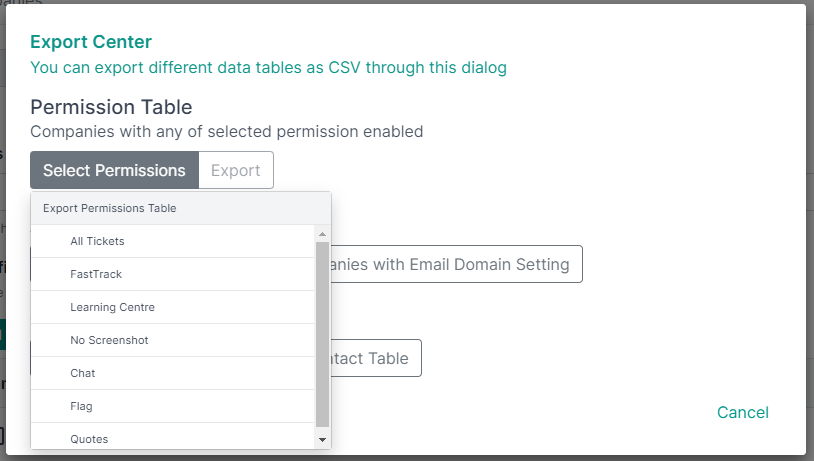 Select the filter(s) you prefer, then click on Export.
Auth Related Configuration - This allows you to export companies with SIDs configured and/or email domains added. This comes handy when you are trying to determine which companies you want to grant/revoke access to these authentication options.
ConnectWise Reporting - Allows you to download a copy of company and/or contact table from the ConnectWise Reporting tool.