Managing Members/Resources Profile
Managing Members/Resources Profile
Updated by Edcel Ceniza
Managing members/resources in your DeskDirector instance is very straightforward. You can access this via the admin console > Tech > Members/Resources. You should be greeted by a page with the current members/resources.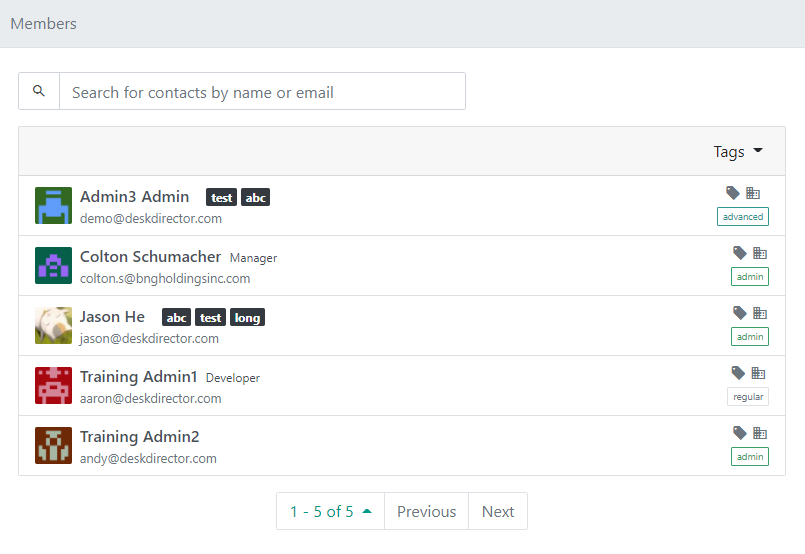 The Members' profile page will show a summary with the member's name, email address, associated tags and their role -- Master Admin, Advanced User or Regular. To manage a user, just click on their name and you will be redirected to their member profile.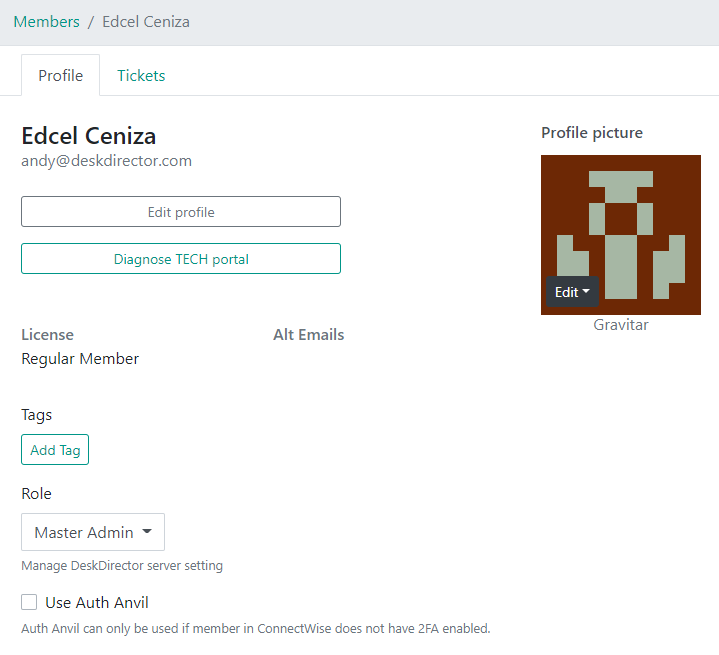 On this page, you can edit the member/resource's profile, upload/remove an avatar, add a member tag and set the members role.
Tech Portal Roles
Master Admin - granting this role to a member/resource enables access to admin console for them. Use this sparingly as the DeskDirector admin console is where the all magic happens, and you don't want everyone having access to it.
Advanced User - this role grants the member/resource the ability to create broadcasts via the Tech Portal but no access to Service Radar.
Regular - members/resources with this role has access to the Tech Portal but can't create broadcasts nor access Service Radar.
Check out this separate article regarding ticket access for tech portal member/resources: