Updated by Keison Tang
Task list templates are reusable templates that can be attached to request types, or manually attached to a ticket by an agent.
The template editor can be accessed in the Admin and Tech portals by members with the following permissions: advanced member, admin, master admin. Click on the "Tasks" button on the side nav.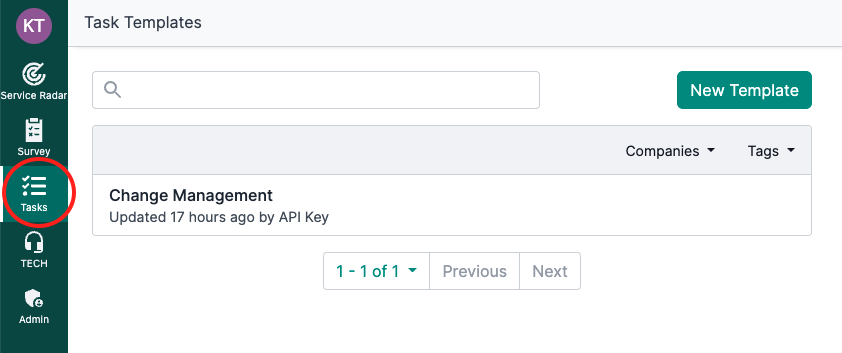 Task List Template Gallery
Collection of task list templates that you can import into your own instance. More templates getting added soon...
Template Overview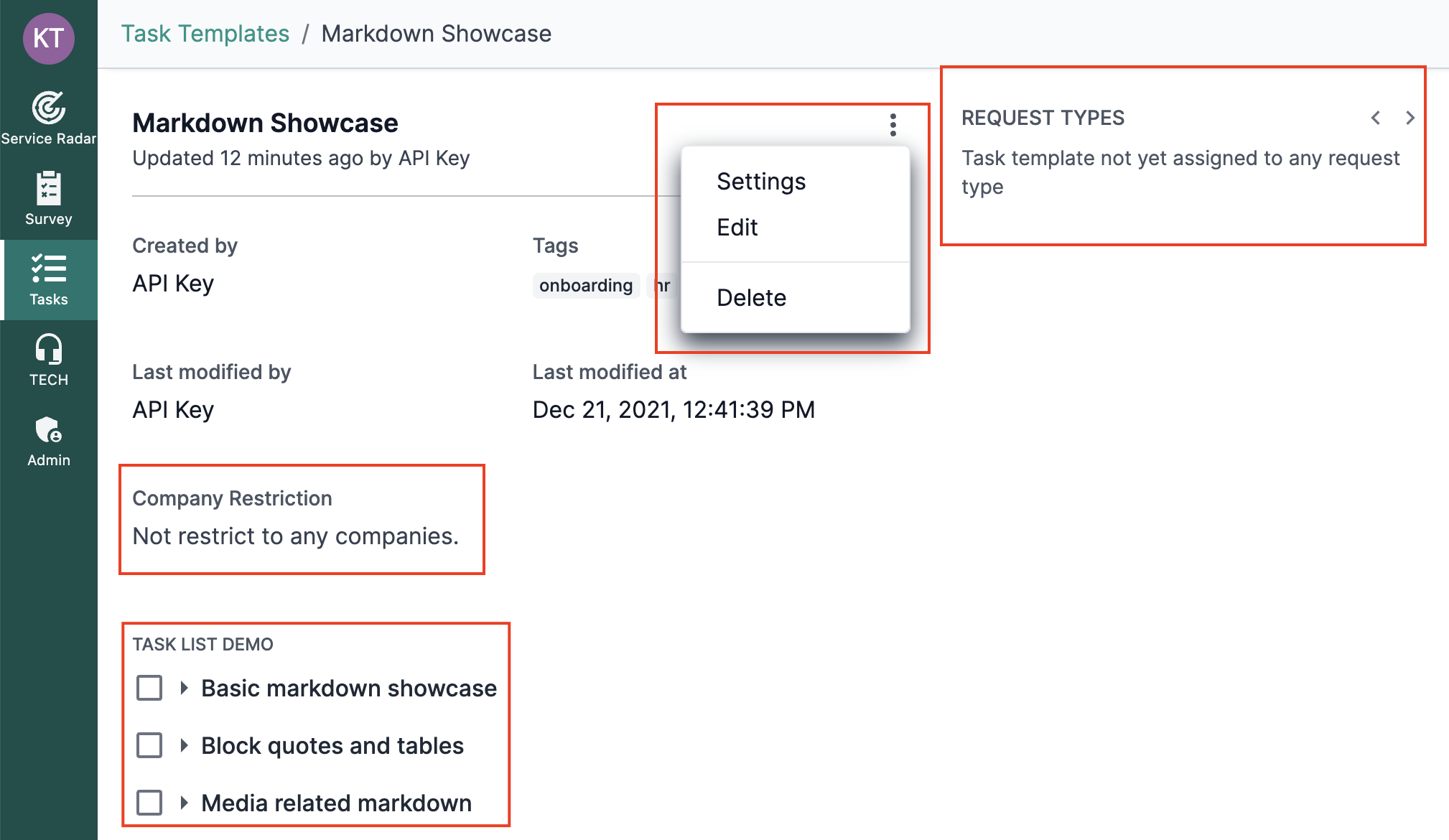 Menu > Settings: edit the name, tags and company restrictions
Menu > Edit: opens task list template editor
Request Types: the task list is automatically added when a ticket is created using the request type. Read more.
Company Restriction: restrict the template to certain companies. If a company does not have access to the template, it will not be automatically added via request type. The template also won't appear as an option if a tech is manually adding a task list to a ticket from that company.
Task List Demo: displays a preview of the task list. Expand an item to see the description.
Template Editor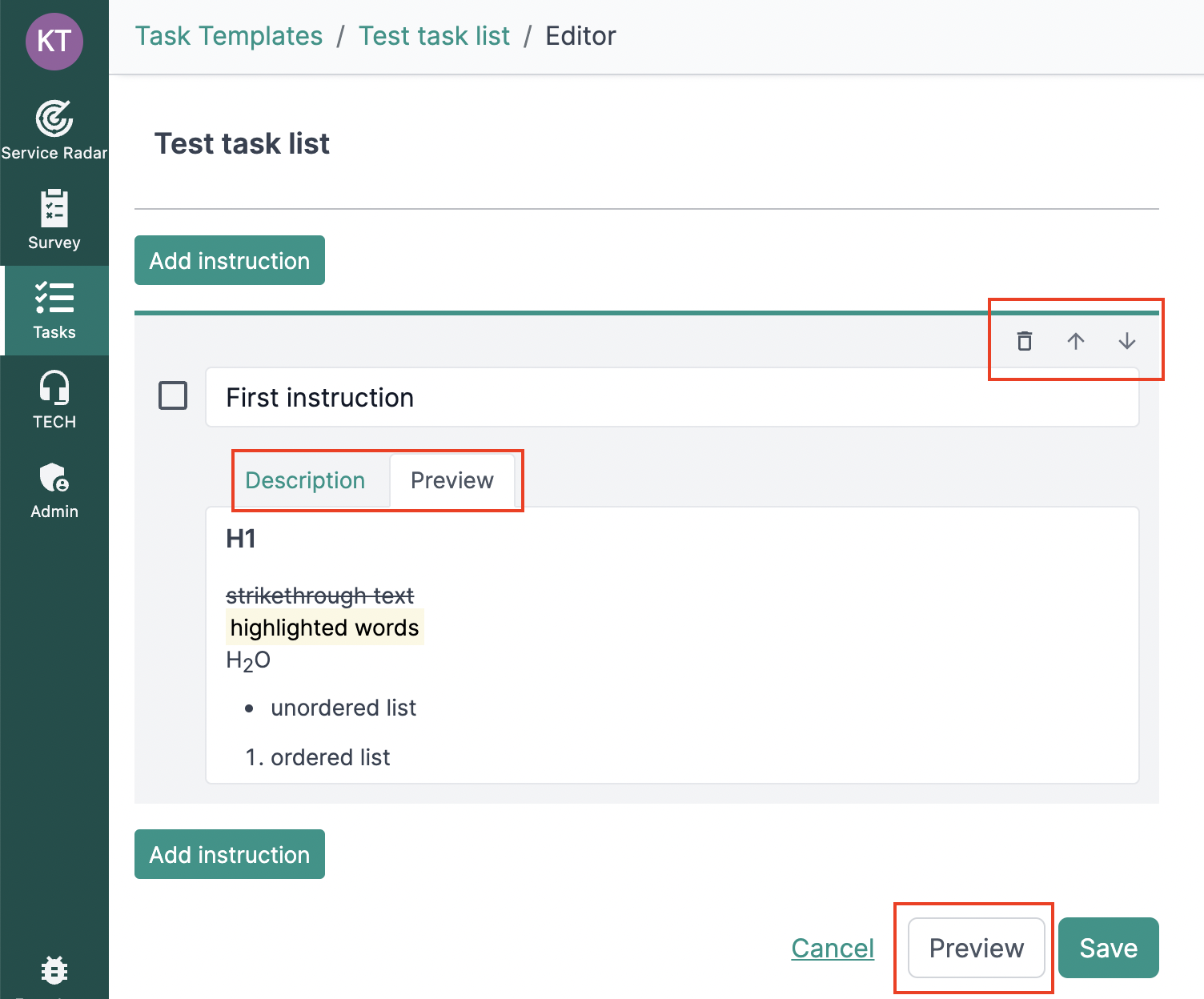 In the editor, you can add, remove and reorder instructions in the task list. Preview individual instructions or the whole list.
Title: plaintext only
Description (optional):
You can have up to 25 instructions per task list. Split into multiple task lists if you need more than 25.