Importing Wufoo Forms to DD Forms
Importing Wufoo Forms to DD Forms
It's easy to import your Wufoo Forms to DD Forms. It can be done in 3 clicks. First, go to Portal > Forms menu in your DD Admin Console.
Click on Create from Wufoo under the New Form dropdown.
Select the forms you want to Import, then click on Import.
Click Yes in the confirmation.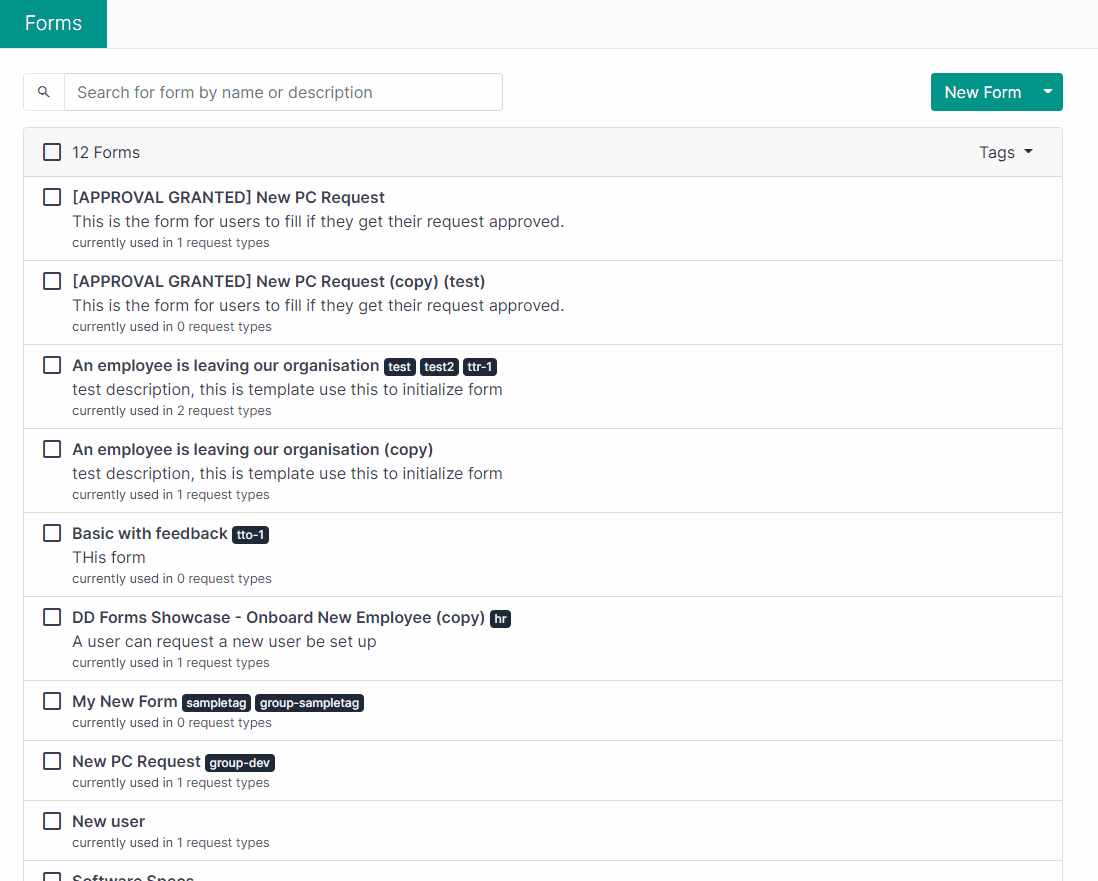 Important things to know
DD Forms and Wufoo forms will work side by side if that is required
Your Wufoo forms will continue to work as usual until you change the request type to point to the DD Form
If you want to keep a particular Wufoo form that is fine
DD Forms and Wufoo Forms capabilities are similar but not exactly the same. It pays to check the forms before going live
DD Forms and Wufoo forms have the following common field types
Field types in both Forms systems:
Text
Number
TextArea
CheckBox
Radio
Select
Address
Date
Email
Url
We convert any field types that don't match into a "Text" type field.
Wufoo conditionals are not imported but you can recreate these in DD Forms.