Quotes in DeskDirector Client Portal
Quotes in DeskDirector Client Portal
Updated by Edcel Ceniza
​Quotes in DeskDirector work straight out the box for our ConnectWise Sell (Quosal) partners, if you do not use this service, then please look at our integration with ​QuoteWerks​ for an alternative.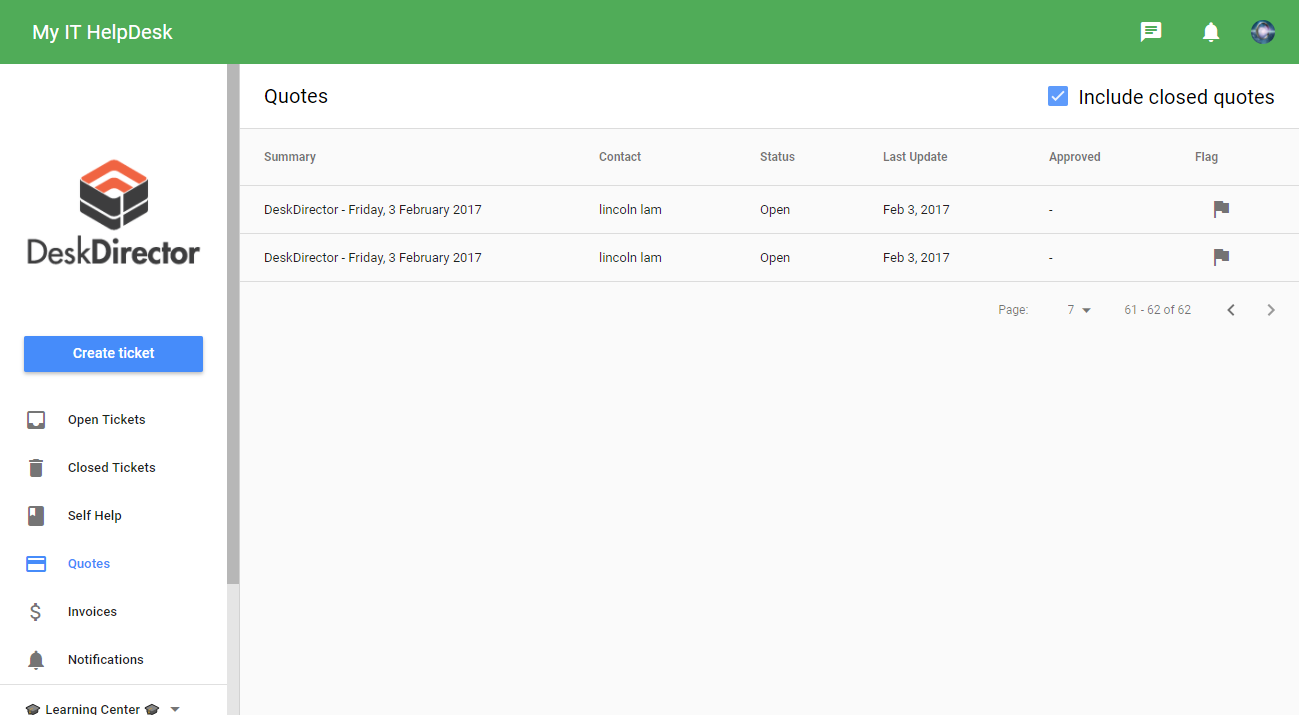 Any company/contact who has the Quotes permission enabled in the Admin Console will be able to see the Quotes tab (Portal .
(ConnectWise Only) A user who has the Flag permission can choose to Flag a quote which will create an activity for the account manager for that client. It will also send a reminder email to the account manger that a user has flagged that quote.
Users can see any open or closed quotes. They can see the summary of a quote and even view and approve the original quote from within DeskDirector if Quosal was used to generate the quote.
An important fact to remember is that the only quotes shown are those that meet the opportunities filters in the Client Security settings of the Admin Console. 
Quotes are only synced from Opportunities in ConnectWise. We don't fetch quotes from Quosal/CW Sell directly.