Updated by Edcel Ceniza
If you are integrating Autotask to your DeskDirector instance, you can easily sync configuration items from Autotask to DeskDirector.
You can access this tool via the admin console then head to Advanced > Data Sync.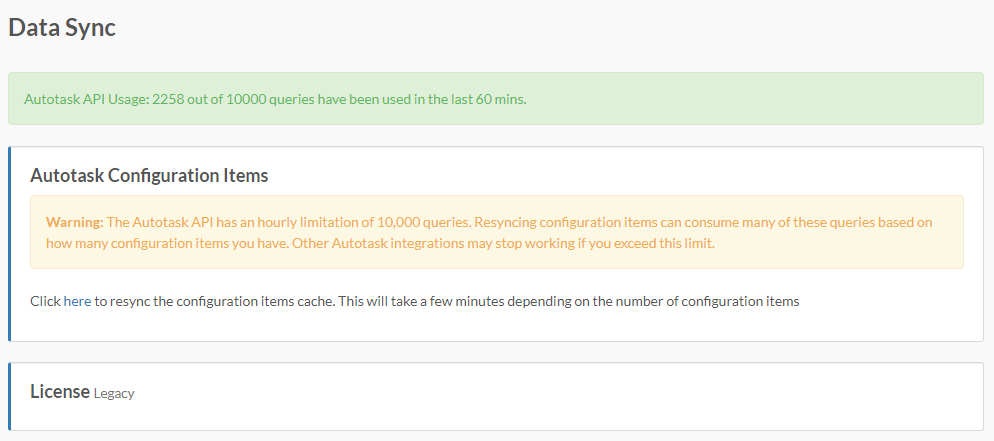 Just click on the link in the page to initiate the resync of configuration items from Autotask. Please keep in mind that the Autotask API has an hourly limit of 10,000 queries. Resyncing configuration items can consume many of these queries based on how many configuration items you have. Other Autotask integrations may stop working if you exceed this limit.
The Data Sync page contains a summary of your current Autotask API Usage for the hour which should give you an idea whether to push through with the data sync that time or not.
This tool will go hand-in-hand with the Diagnose Entities tool when troubleshooting your DeskDirector instance of missing configuration items.