This guide hopes to clear up what your client portal will look like once you change your theme settings under the DDPortal Installer Tab of the Admin Console.
The changes you make here will affect both the installed client and the web version of DeskDirector.
The Primary color affects both the log in screen, as well as the main banner and some text in the portal.
The Accent color is seen in the selected menu options and the create ticket option, as well as the banners of any pop up screen in the portal
The Warn color will show up when there is a required field or an issue.
Dark side navigation affects whether the navigation menu on the left has a dark background with light text, or a light background with dark text.
Primary Color seen in the Main Log in Screen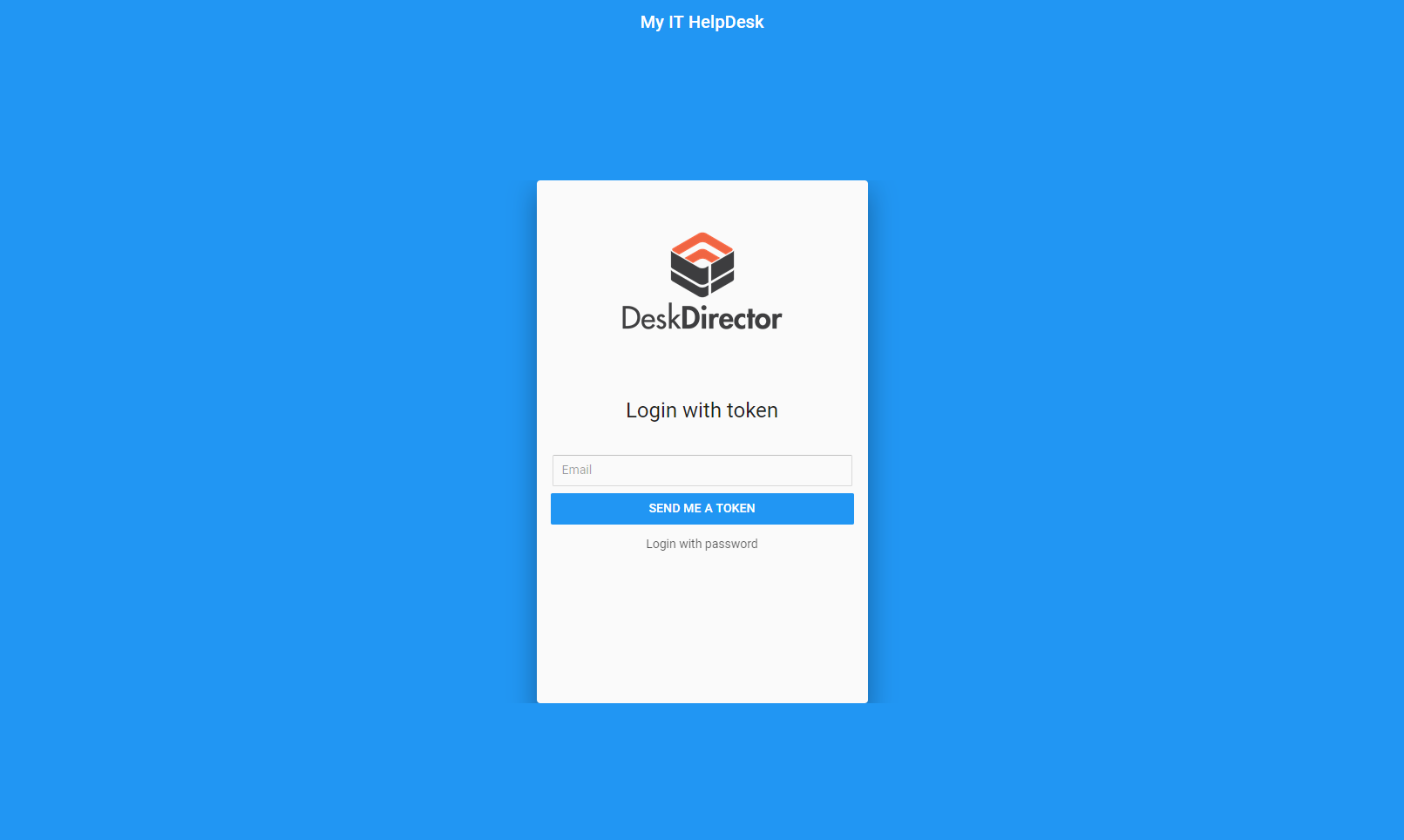 Client Portal look with Dark Side Navigation, Blue as Primary, Cyan as Accent, and Orange as Warn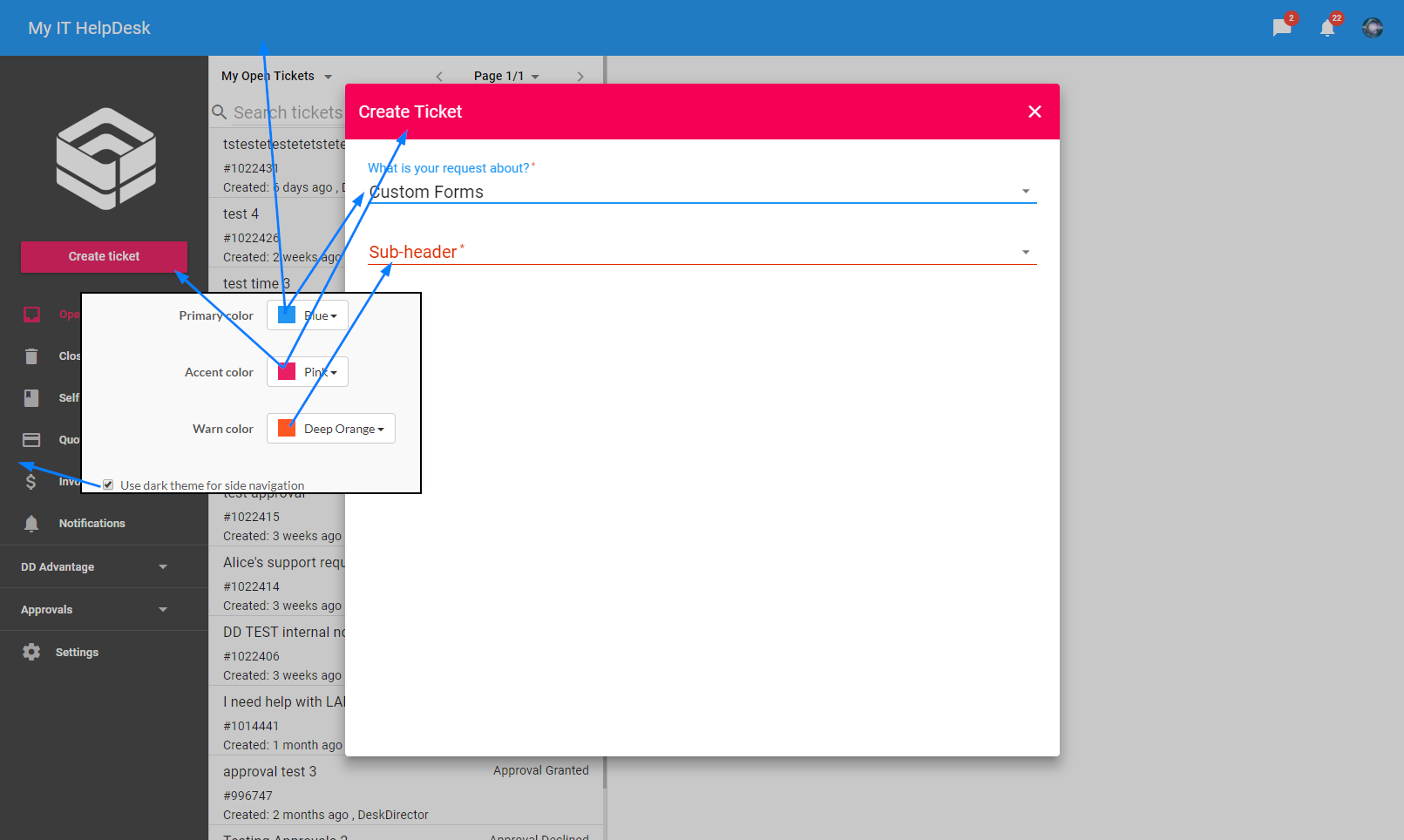 Same color configuration as previous image but with Light Side Navigation