Color Theming in DeskDirector
Color Theming in DeskDirector
Updated by Edcel Ceniza
Customization of the portal's color can be easily defined from the Color Theme section of the portal settings. This can be accessed via Portal > Settings > Profile Tab > Color Theme.
This guide will explain how and where each color assignment affects in the DeskDirector Portal. The changes made here will affect both DeskDirector Web and Desktop Portal.
Color Theme in DeskDirector.
There are currently 3 main color groups that can be set in the DeskDirector Admin console and they are - Primary, Accent and Warn Color.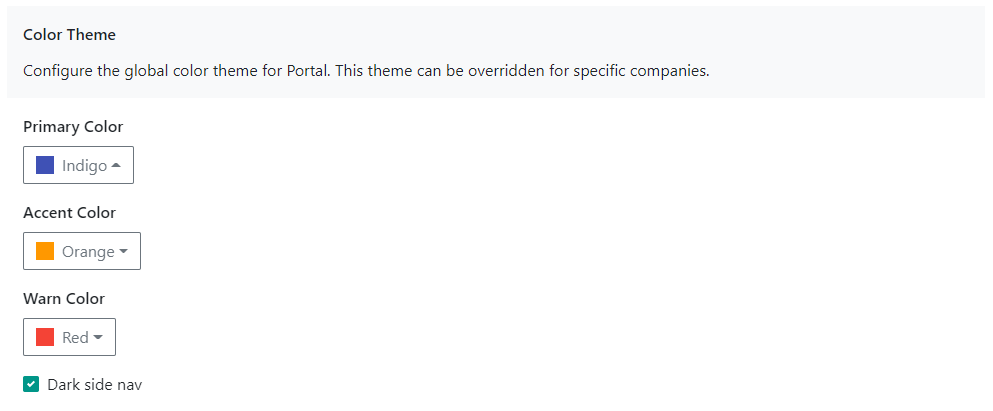 Primary color: This setting controls the color of the main top bar, buttons, icons not on the side navigation and others. Here's a screenshot showing the portal having Indigo as main top bar, button, icons and highlighter on the left side navigation.

The Accent color: This setting controls "accents" on the site. You'd see this working on radio buttons, checkboxes, statement headers and others. Here's a screenshots showing the accent color orange working in the portal.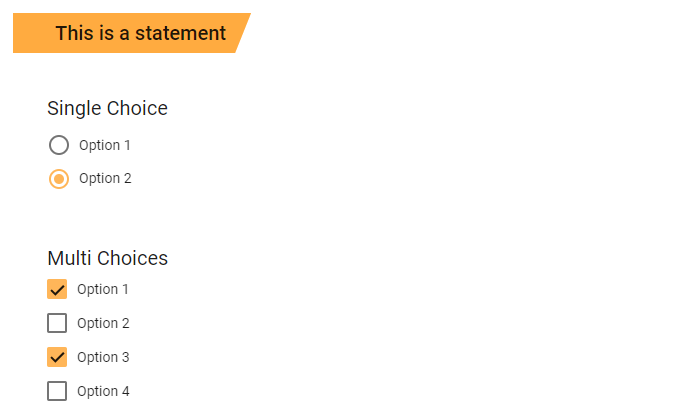 The Warn color: This color is mainly used to when triggering a warning. This is prominent when not filling up a required form field or as a title color a notification.

Dark side navigation converts the login screen and the left navigation into dark gray when enabled. If disabled, the login screen background and the left side navigation will turn white.
Here's the full view of the client portal Indigo set as Primary, Orange as Accent, Red as Warn with Dark Side Nav enabled: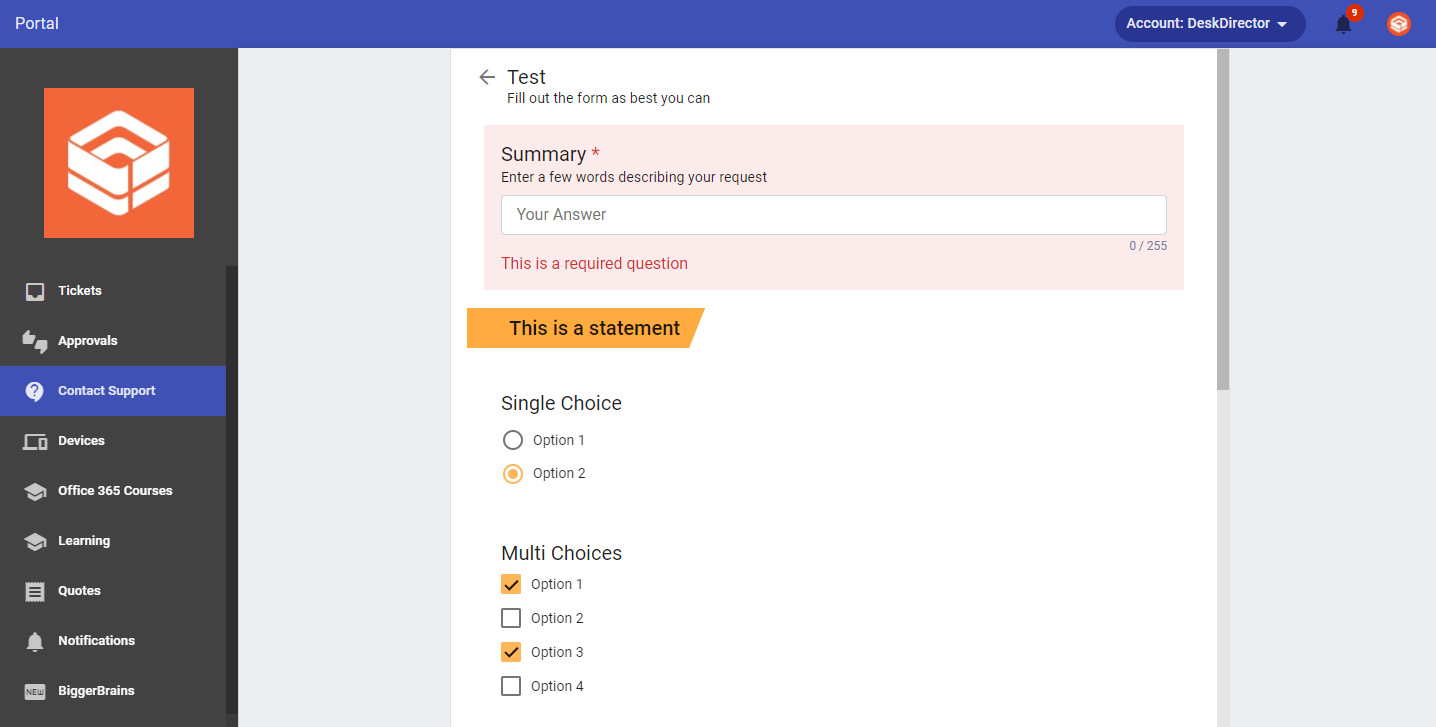 Here's the same color configuration as the previous image but with Dark Side Navigation turned off: