Setting up Global Email Notification Settings
Setting up Global Email Notification Settings
Updated by Edcel Ceniza
The global configuration for email notifications can be accessed via the admin console > Email > Settings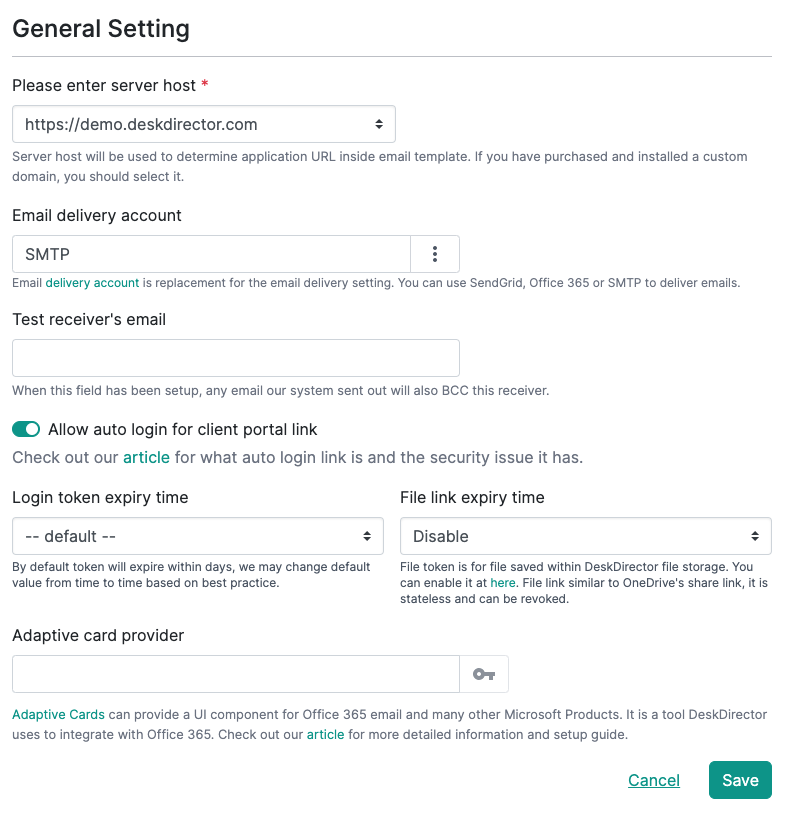 Server host - is your DeskDirector URL and any custom domains added to the instance. This value is used inside email templates that reference the DeskDirector URL token.
Email delivery account - this is the default global delivery account that will be used. This can be changed anytime where you can use any email delivery account you will setup.
Test receiver's email - Any email address added to this field will be BCC'd on any email our system sends out.
Allow auto login for client portal link - For more information regarding auto login, visit this article.
Login token expiry time - here you can update the token's expiry time
File link expiry time - relates to DeskDirector's file storage setup
Adaptive card provider - Used for actionable messages.