FastTrack in DeskDirector
FastTrack in DeskDirector
The FastTrack feature allows your clients to escalate tickets, and mark their importance so your team gets to them as soon as possible (or as per your SLAs).
In order to set up the FastTrack function in DeskDirector you need to:
Set up a FastTrack status under your System > Feature Configuration > Tickets.

This will enable the boards/queues where this status exists to support the FastTrack feature.

Give clients the FastTrack permission. You can give this to clients at a global, company or contact level.
Contacts with the FastTrack permission will now be able to FastTrack tickets they have access to in the Portal. Here's what that looks like: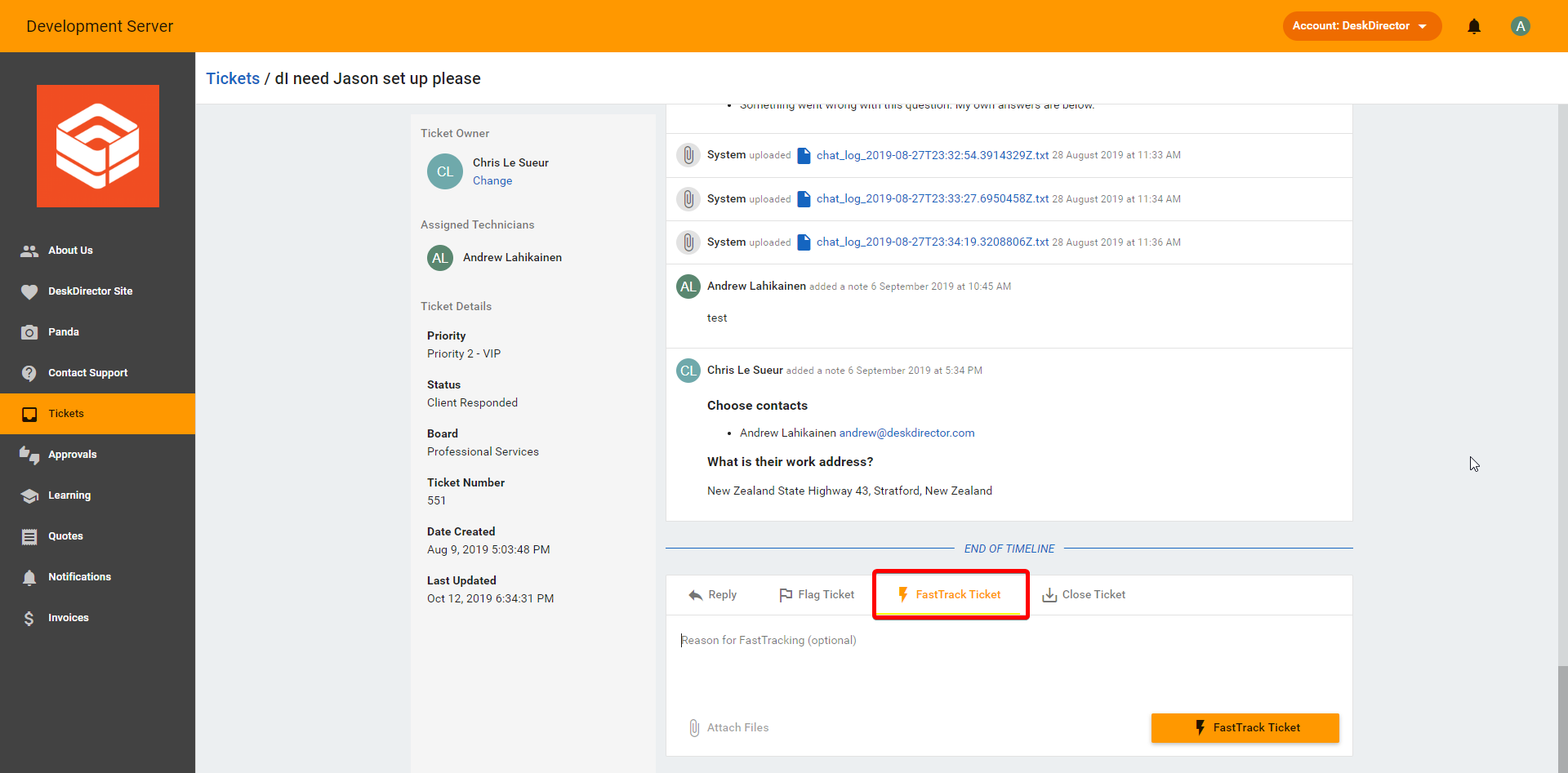 Once they FastTrack a ticket, it will be moved to the status you configured, where you can then run workflows from your PSA. It is a good opportunity to raise the priority, email an account manager, or email your On-Call technicians.