Change Ticket Status when Customer Adds Note
Change Ticket Status when Customer Adds Note
Updated by Aaron Corney
This feature allows your tickets to be updated to a specific status when a client replies within DD Portal.
In majority of cases, this is set to your primary Client Responded status.
Admin Console
General Configuration
Features
Change ticket status when customer add note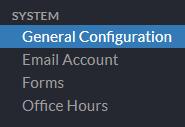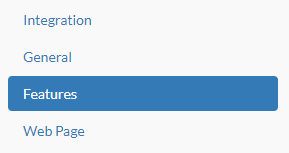 Once you've filled out this field and saved, you can confirm this is active by reviewing the "Verify Boards" panel on the right hand side of the Admin Console
My example below confirms that any tickets replied to on the Engineering and Development boards will change status to Client Responded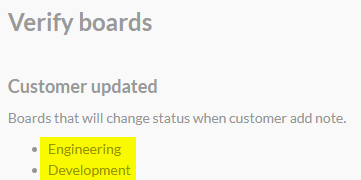 Why doesn't my status show up under Verify Boards?
The status needs to be matched EXACTLY how it is configured in ConnectWise.
We can confirm this within ConnectWise from:
System
Setup Tables
Service Board List
Your Board
Statuses Tab
Your Status
Copy & Paste into Desk Director Admin Console