Request more information (forms request) with Task Forms
Request more information (forms request) with Task Forms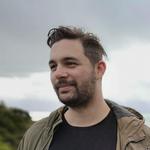 Updated by Andrew Lahikainen
A Task Form is a feature which allows you to send forms to Portal users to fill out after a ticket has been created. This is perfect if a ticket has come through the email connector, or if the user has used the wrong request type to create their ticket and they haven't provided your technicians with the correct information.
Sending a form
You can select a form to send from DD Tech by navigating to a ticket and then clicking the 3 dot menu > Request More Info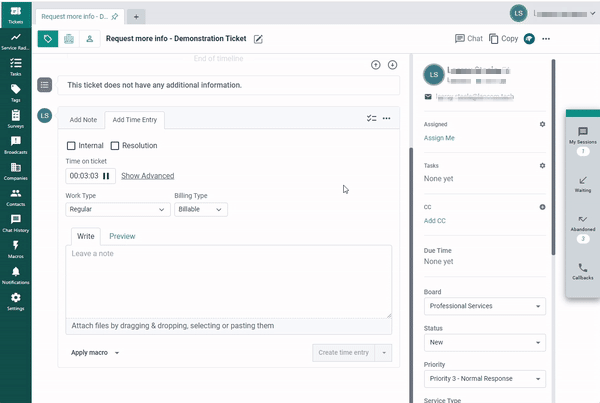 The forms shown here are those that have been attached to request types that the ticket contact can access. This ensures that forms that are meant for other companies or contacts aren't sent to the wrong person.
After you have selected the forms to send, click on the "Select" button. The forms will be attached to the ticket and an email will be sent to the contact notifying them that they have to fill out a form.
Viewing and Editing Pending forms
Form requests will be shown under the timeline inside DD Tech. From here you can remove forms and see which ones have been completed.

Completing a form
Portal users will see a prompt when they visit a ticket that requires a form to be filled out: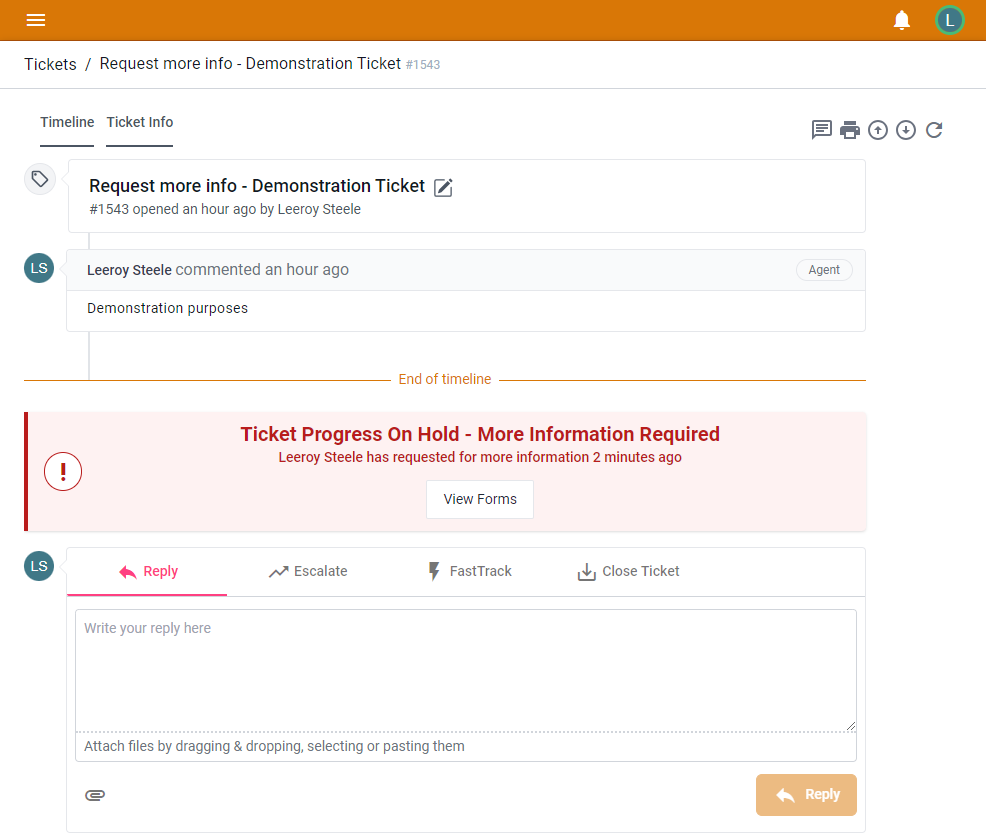 When they click the view forms button a dialog will open which allows them to fill out the required forms. The form submissions will be attached as a ticket note in the exact same way as creating a ticket.
Email Notifications
When the Task Forms have been added the ticket's contact will get an email notification for this event.
This email can be disabled in admin console, under Email > Notification Events > Ticket Global Events > Technician request for more information (custom form)