Invoices in DeskDirector Client Portal
Invoices in DeskDirector Client Portal
Updated by Edcel Ceniza
​Invoices in DeskDirector work straight out of the box for ConnectWise users. For Autotask users, please look into our ConnectBooster and WisePay integrations.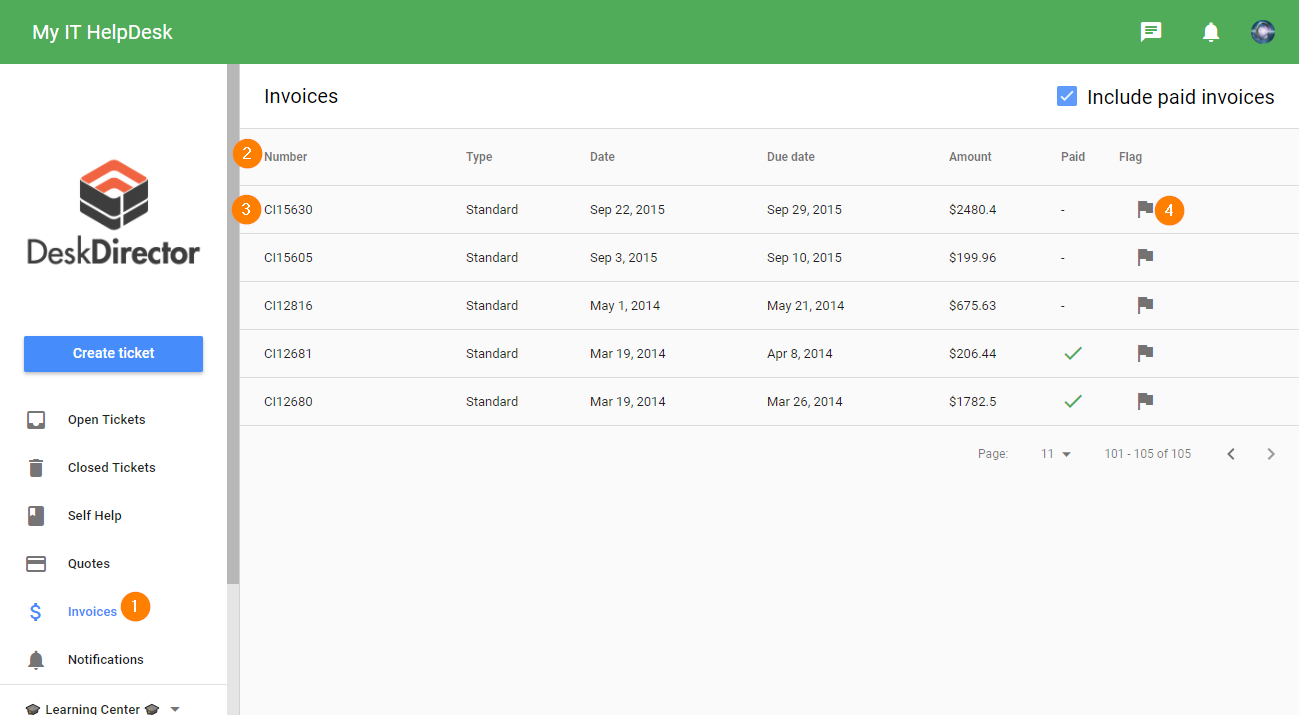 Any user who has Invoice permissions will be shown this module in DeskDirector.
Only invoices in statuses that are allowed to be viewed are shown. This is configured under Client Security. 
Users can see a summary of all the invoices. 
Users can then choose to Flag this invoice which will create an activity for the account manager for that client. It will also send a reminder email to the account manger that a user has flagged that invoice. 
Users can open up the full invoice from DeskDirector by clicking on the name of the invoice.