Logging in with a Username + Password
Logging in with a Username + Password
Setting or Resetting A DeskDirector Password
To manually set a password for your contact to use:
Navigate to your admin console and click on "Maintain Contacts" to bring up the Contact Configuration page.
From here, simply navigate to the name of the contact whose password you wish to change.

Once in the configurations page for the specific contact, simply type in the password for that contact (making sure that it passes the strong test) and click on the big "Change user password" to set the password for that contact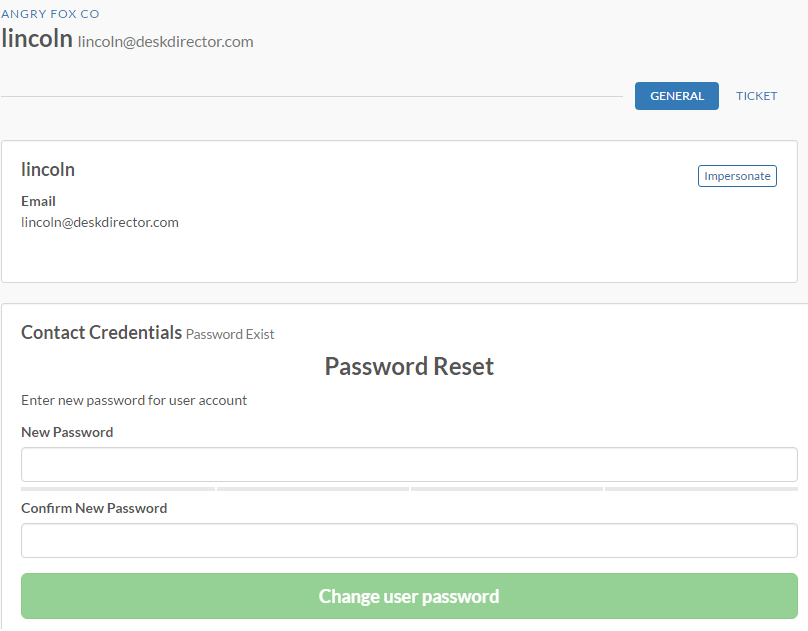 Instructions for your contact to reset their password automatically:
If your contacts password needs to be reset as they have forgotten it, or it is not working anymore for some reason, you can use the 'Forgot Password' tool in order for them to reset their password.
Simply navigate to your company's webportal at "https://yourmspname.deskdirector.com". From here click on the 'forgot password' link at the bottom.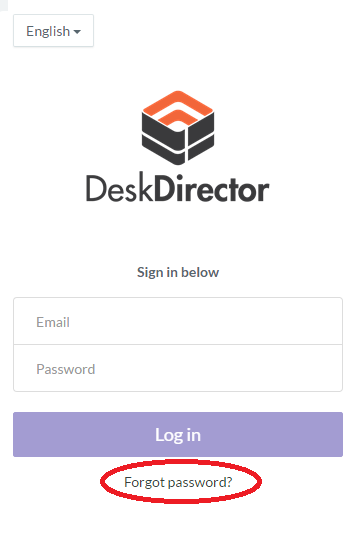 After that, your customer will just need to input their email and a reset link will be sent to their address.