Setting/Resetting a Contact's Password
Setting/Resetting a Contact's Password
Updated by Edcel Ceniza
The video guide above is from the old DeskDirector UI. Follow the detailed guide below:
Setting or Resetting A DeskDirector Password
via the Admin Console
To manually set a password for your contact, navigate to your admin console and head to Portal > Contacts. From here, simply search for the contact whose password you wish to change/set.
Once in the Profile page for the specific contact, scroll down to the Password section and click on "Set New Password".

via the Portal login screen
Users can also initiate a password reset from the DeskDirector Portal login screen. All they need to do is initiate a login and select sign-in with a password. They should be greeted by a login screen where they can enter their password.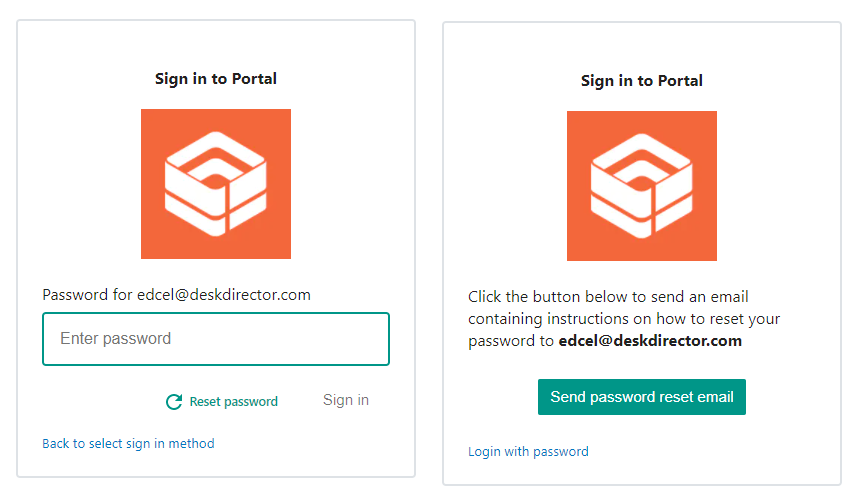 Just click on the "Reset password" link (first half of the screenshot above) and they will be prompted to "Send password reset email" (second half of the the screenshot). Just follow the on-screen instructions and they should be all set.
 After setting/resetting the password, the user can now try logging in with his username and password.