Enable or Disable the 'Something Else' Option
Enable or Disable the 'Something Else' Option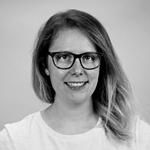 Updated by Serena Cappellini
The "Something Else" options comes enabled by default with your portal instance.
By keeping this option open the end users will always be able to log a generic ticket, especially when they can't find what they need within your existing Request Types and Forms.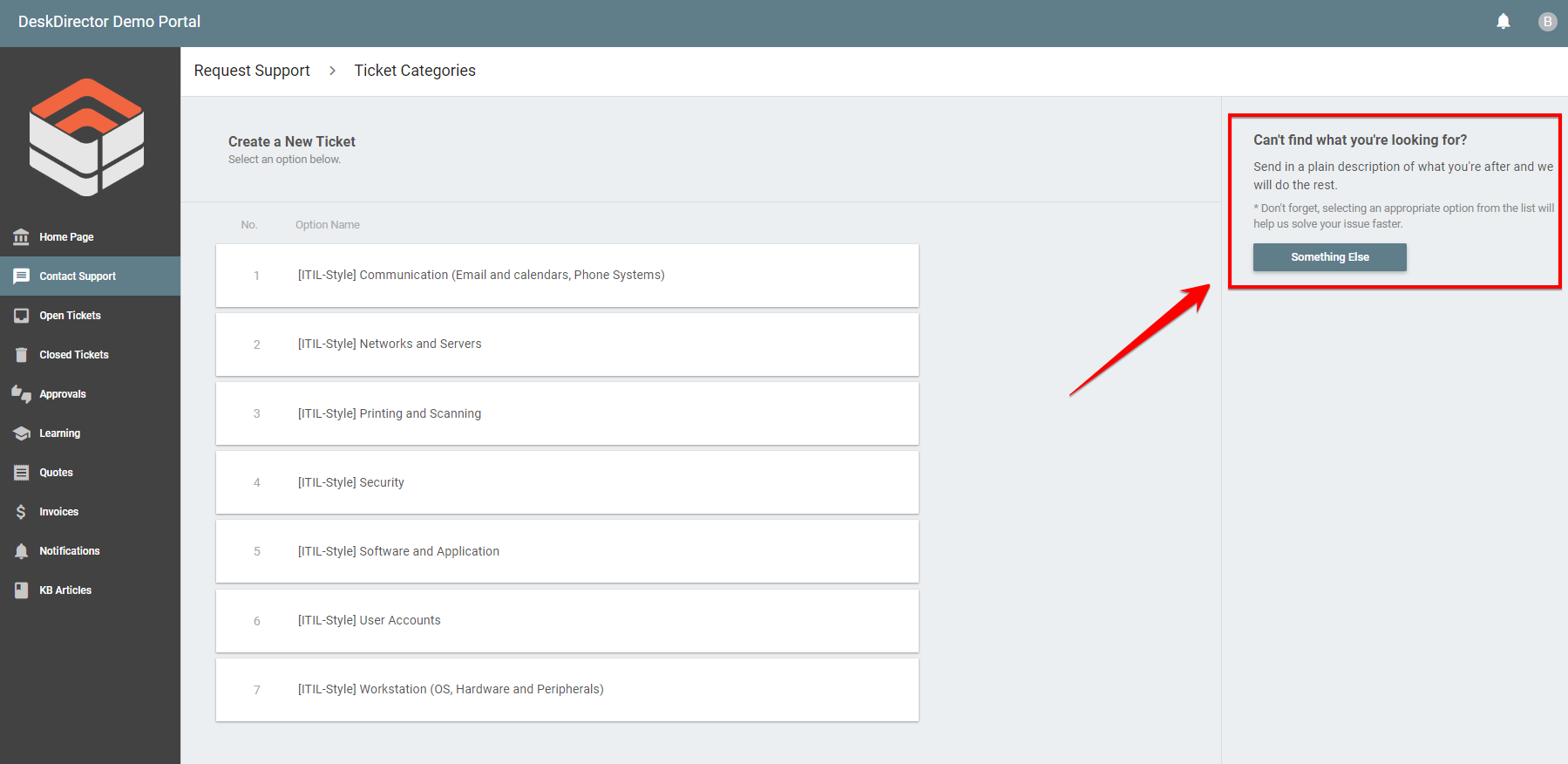 If for any reason you wish to turn this option off at a global level and leave your end users with the exclusive choices given by your Request Types and Forms, you can quickly do it in your Admin Console: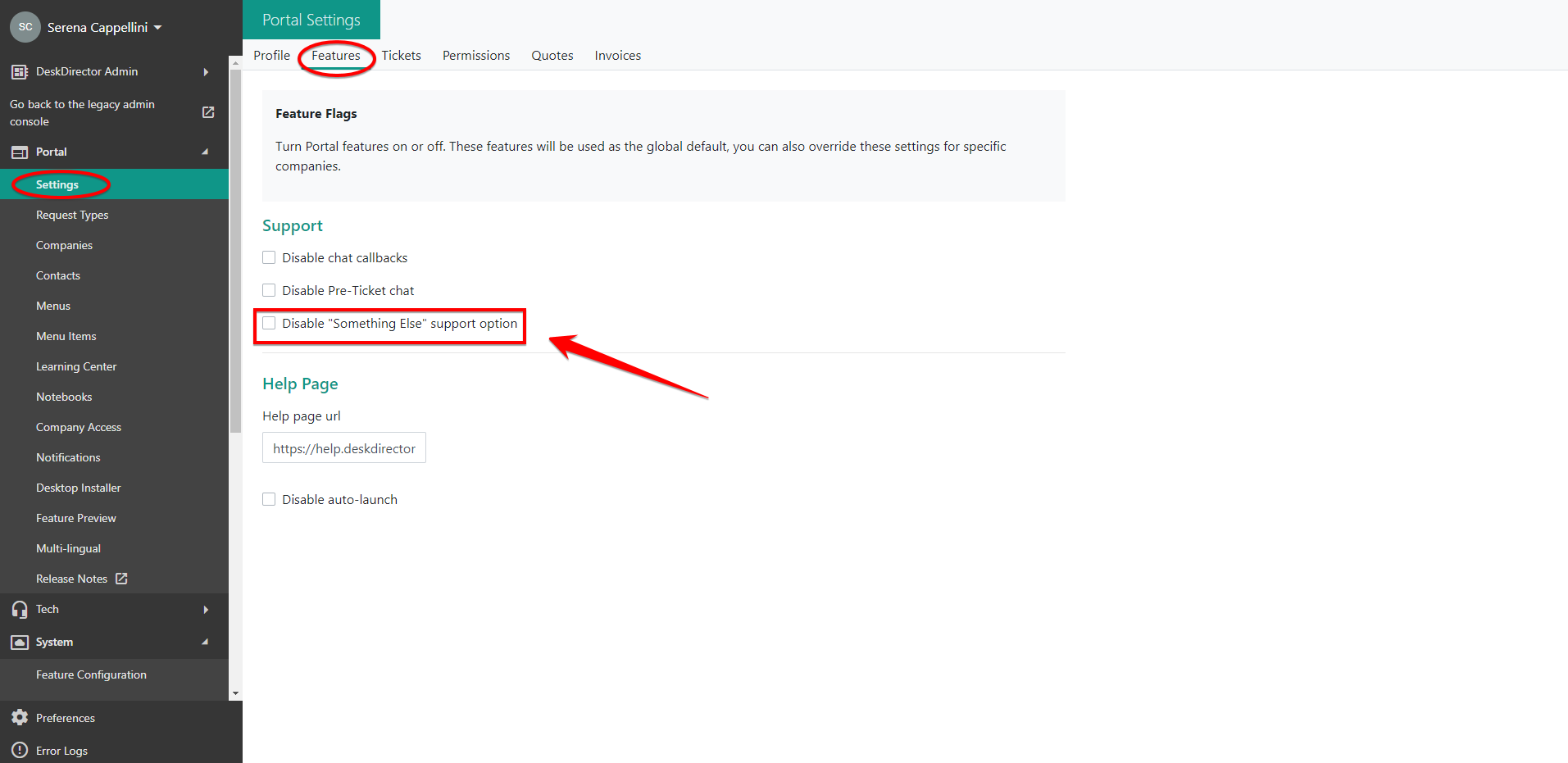 You can also enable and disable this option and override the global settings at a company level.
Portal > Company > Features