Enable or Disable the 'Something Else' Option
Enable or Disable the 'Something Else' Option
Updated by Edcel Ceniza
The "Something Else" options comes enabled by default with your Portal instance.
If for any reason you wish to turn this option off at a global level and leave your end users with the exclusive choices given by your Request Types and Forms, you can quickly do it in your Admin Console.
You can locate this setting in the Admin Console under Portal > Global Settings > Feature Flags
Here you can disable the feature globally by tick selecting the "Disable Something Else support option".
Alternatively, if you have previously disabled this feature and would like to reinstate it, you can deselect the Tick box.
You will just need to Save any changes before leaving the page.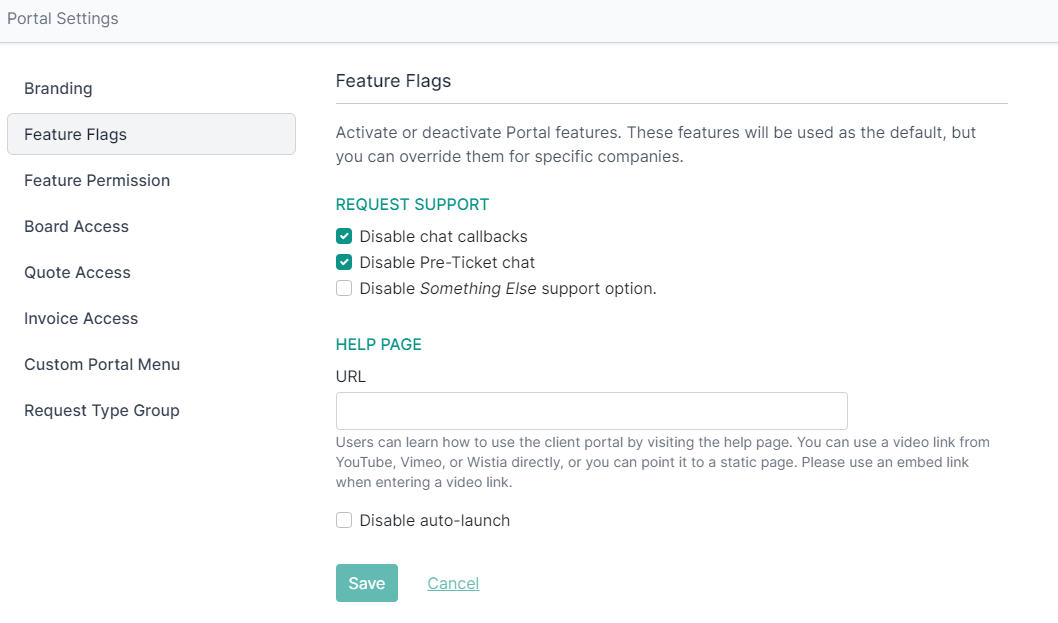 You can also enable and disable this option at a company level and override the global setting via
Portal > Companies > "Select Company name" > Feature Flags