SMTP Settings control the emails that are sent out from DeskDirector. This is not limited to approval emails, but also for passwordless and password reset emails.
If this is not set the approval system will still function however approvers will not be notified.
To set this up follow these steps 
1. From the Admin Console, browse to:
System > Email Delivery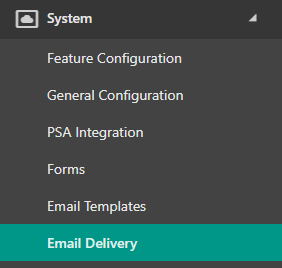 2. You will have 2 options available, configure using a SMTP Server or using Office 365 Mail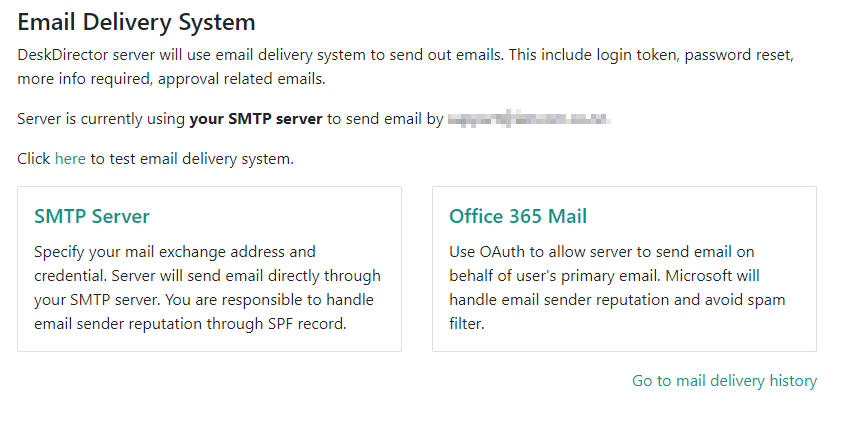 SPF Record
You will need to configure the SPF record of your sending domain to include the following:
"include:spf.deskdirector.com".
i.e. you are sending from example@deskdirector-demo.com. Add "include:spf.deskdirector.com" to the SPF record for this domain.
MX Toolbox is an online tool you can use to verify your SPF record is configured correctly.
Configuring SMTP Server
Example Sender Settings:

Example SMTP Settings: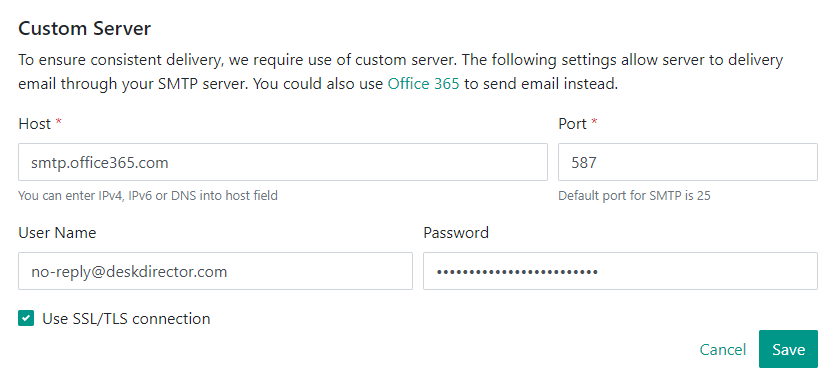 Configuring Office 365 Mail
Select the Office 365 Mail link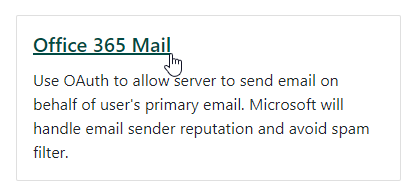 Select Grant Consent and type in your mailbox username:

Follow the Microsoft OAuth prompts to complete the setup.
Your mailbox must be licensed and will send emails as the primary email address configured within Office 365.
Testing Email Delivery 


NOTE: Don't forget to check your spam folder/solution if these don't come through
 Review Mail Delivery History
Delivery History is a great troubleshooting tool for whittling down the cause of undelivered emails from your defined mail host.