The Flag feature (CW Only)
The Flag feature (CW Only)
This page will take you through the steps in setting up the Flag feature for your clients.
1. Enable Flag permissions for your clients
Under Client Security, you need to set up Flag for clients, so they have the option to flag tickets. You can also set this for a specific contact or company if you do not want to give all your clients flag permissions.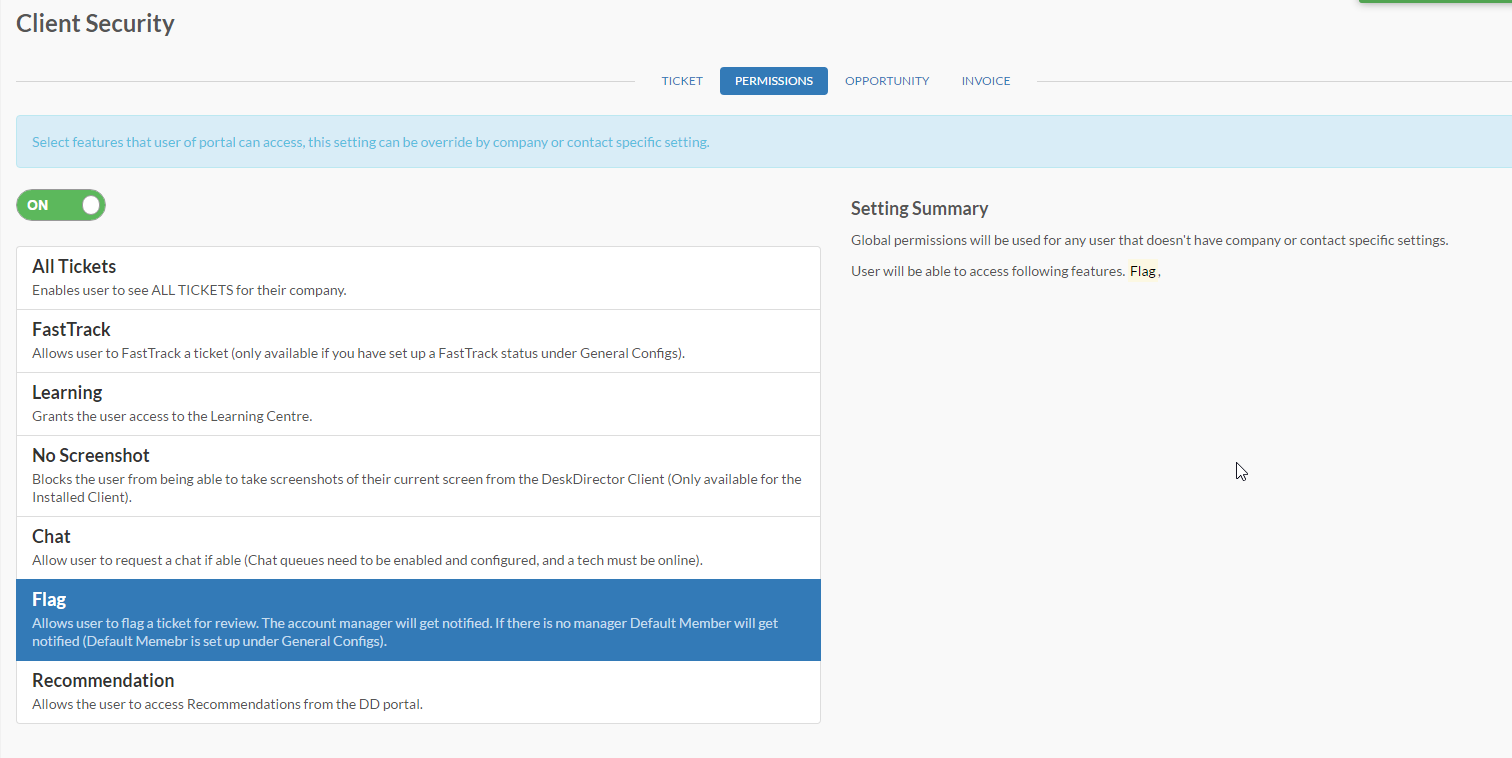 2. Create the Flag Activity Type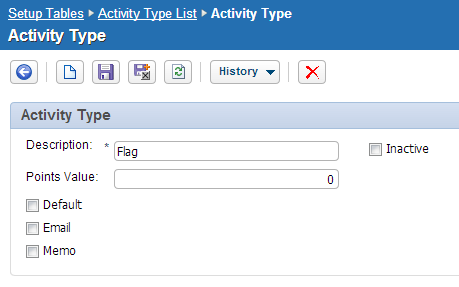 In ConnectWise, head over to Setup Tables -> Activity Types and create a new activity called "Flag".
3. Tickets can now be Flagged in the Client Console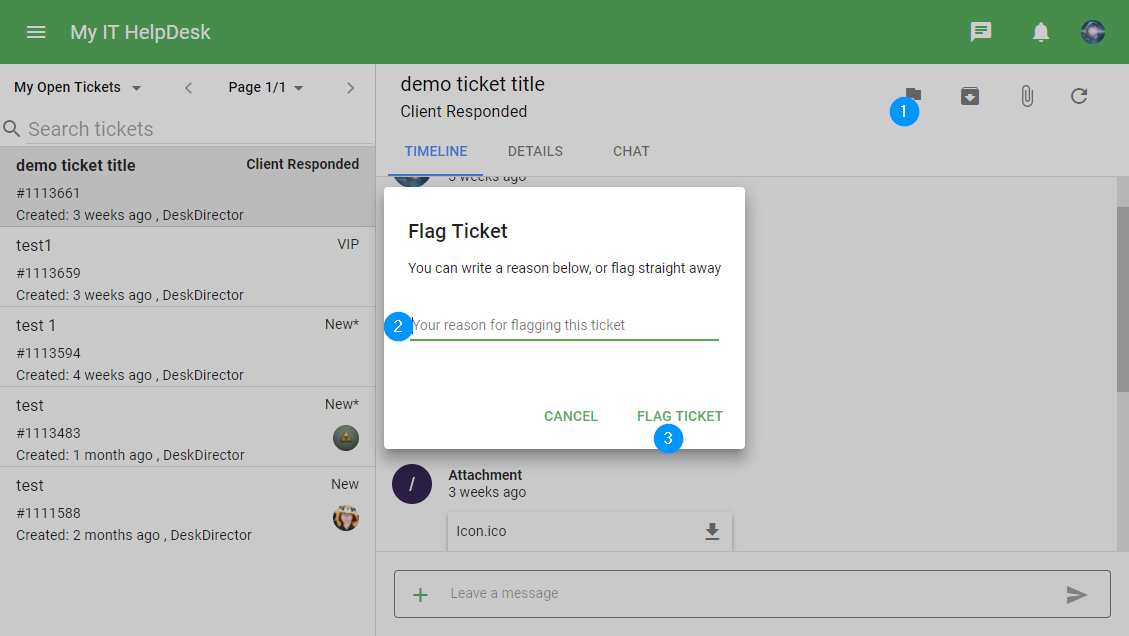 Now all the clients with flag permissions will be able to see the Flag button (1) in the client console when they have an open ticket.  When they click this button they will be prompted for a reason the ticket is flagged (2). Once they enter this and click Flag Ticket (3), an activity will be created for the Account Manager to review the ticket.  The text they enter will be added as a note to the ticket.
DeskDirector is looking at the "Team" tab in the company to check for the Account Manager Role. If it fails to find, then it will use the default member ID that you can set up under the General Configuration Tab in the admin console.