My customer is seeing deleted tickets in portal
My customer is seeing deleted tickets in portal
Updated by Andy Chen
DeskDirector actively syncs tickets from your PSA so that your customers can search and view tickets instantly in portal. When a ticket is deleted from your PSA, it may still exists in the cache in DeskDirector. This is why the deleted tickets are still showing in portal.
When this happens, you can manually remove these tickets from DeskDirector from: Admin Console > Advanced > Delete Tickets
Put in the ticket IDs you wish to delete.
This tool will check for invalid cached tickets then remove them.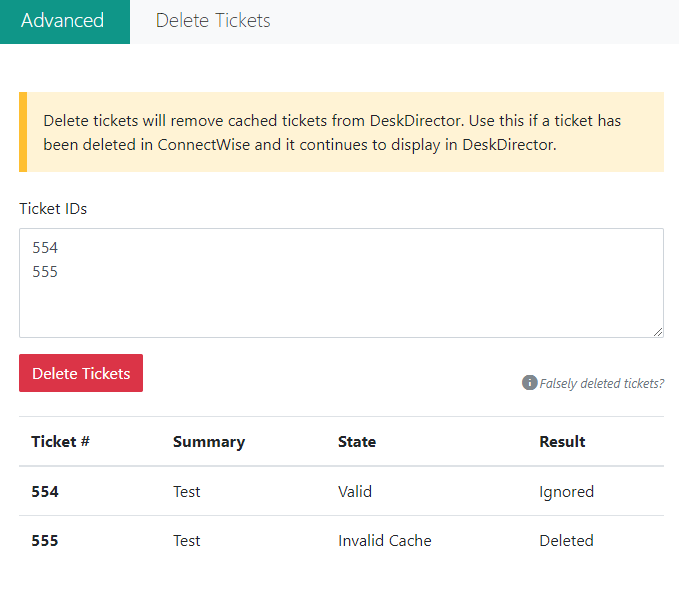 Some teams never delete their tickets: the ticket are just moved to a spam board or get closed.
We are planning to automate the deleted ticket detection, let us know if you have any suggestions.