Getting Started With BiggerBrains
Getting Started With BiggerBrains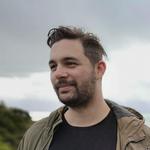 Updated by Andrew Lahikainen
BiggerBrains produces eLearning content and courses that can help your customers skill up in a huge range of products including Office 365, QuickBooks, G Suite, and a lot more. Our tight integration with BiggerBrains allows all of this content to be embedded right inside Portal so your customers never have to leave the app to start learning.
Lets look at how we can set up this integration.
Prerequisites
In order to use the BiggerBrains integration, you must enable the custom menu feature. You can read more about custom menus here.
Step 1 - Purchase your BiggerBrains Packages
This can be done inside the admin console. Just head to the Account page to switch on the desired packages. There are currently two to choose from:
General Courses - this includes courses on accounting software, management software, as well as other courses on productivity and workplace safety
Office Courses - this includes courses on all Office software as well as lessons on Windows
Step 2 - Create a BiggerBrains Menu Item
Head to Portal > Menu Items inside the admin console. From here you will see a list of all your existing menu items which can be added to custom menus. Click the create item button on the top right of the list: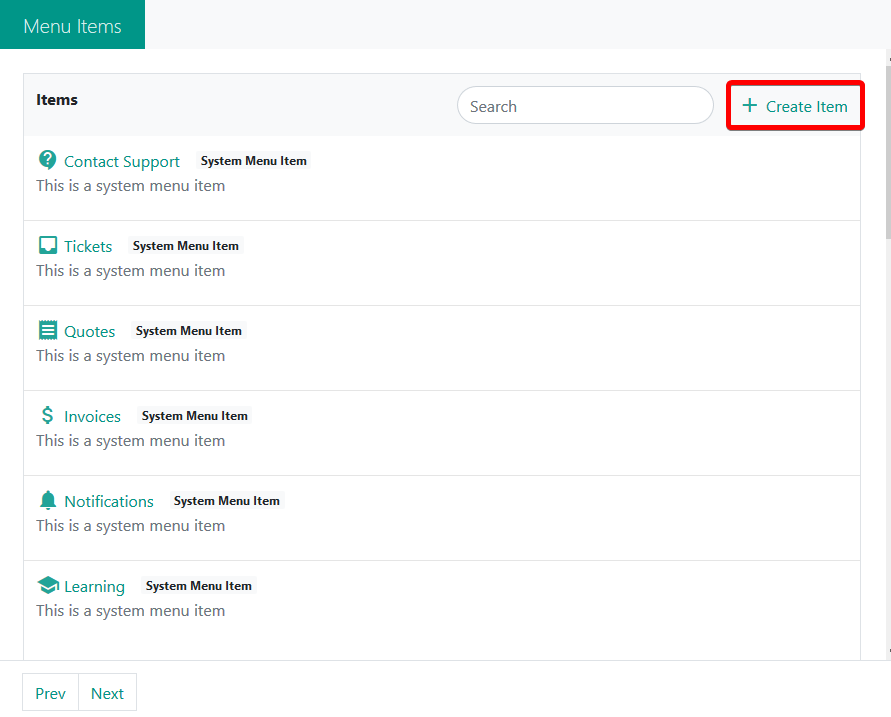 From here you can create a BiggerBrains menu item. First, name your menu item and choose an icon, and then select the BiggerBrains menu item as the type: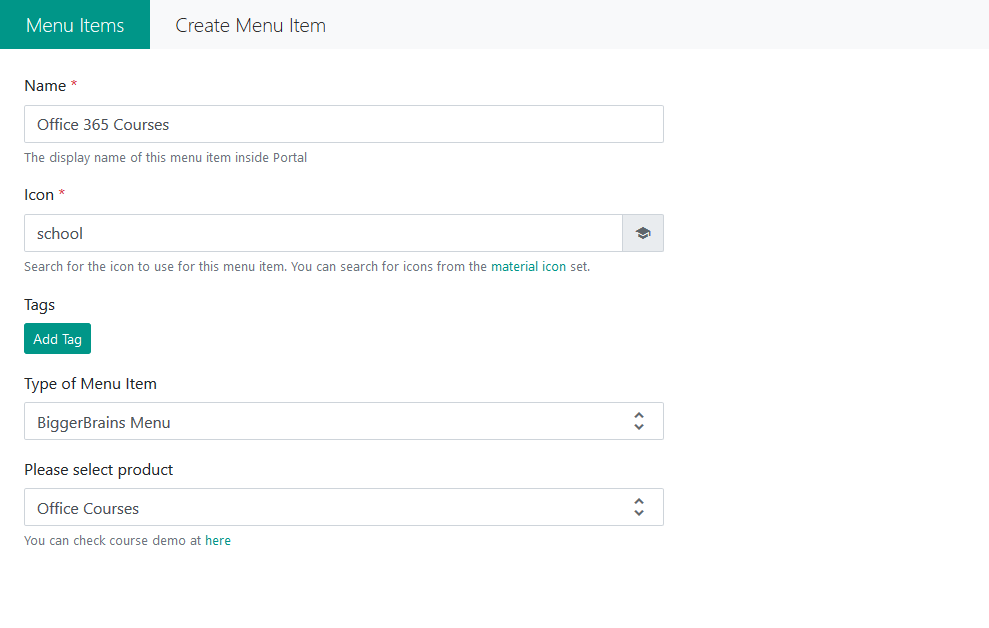 You can select which BiggerBrains product/package you want to display for this menu item. For this example we're going with Office courses. Hit save at the top right of the page and you're done.
Step 3 - Add the Menu Item to a Custom Menu
Now it's time to add the menu item to one of our custom menus. In this example we want everyone to see the BiggerBrains courses so we're going to add this menu item to the default menu. Head to Portal > Menus to configure the default menu: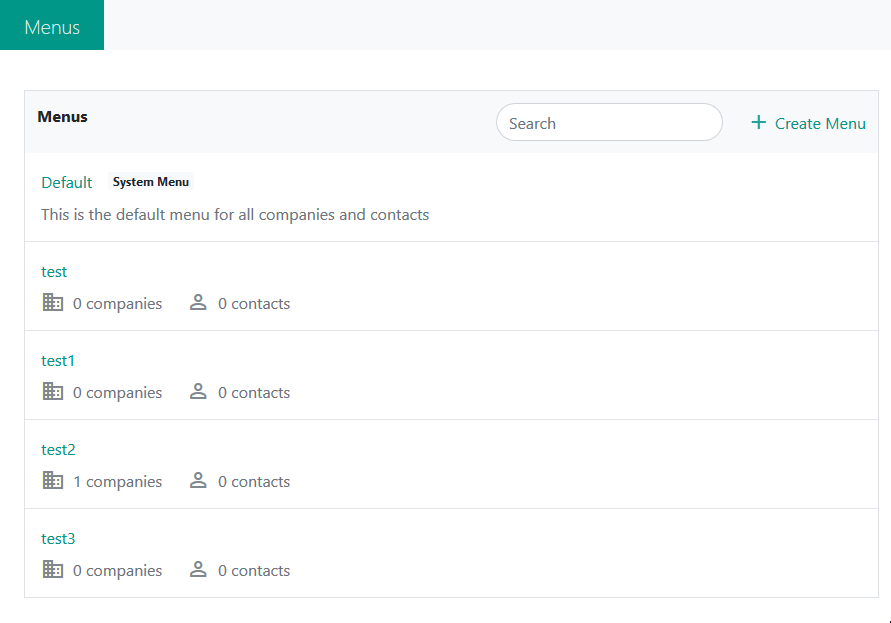 Drill into the default menu and click the add items button: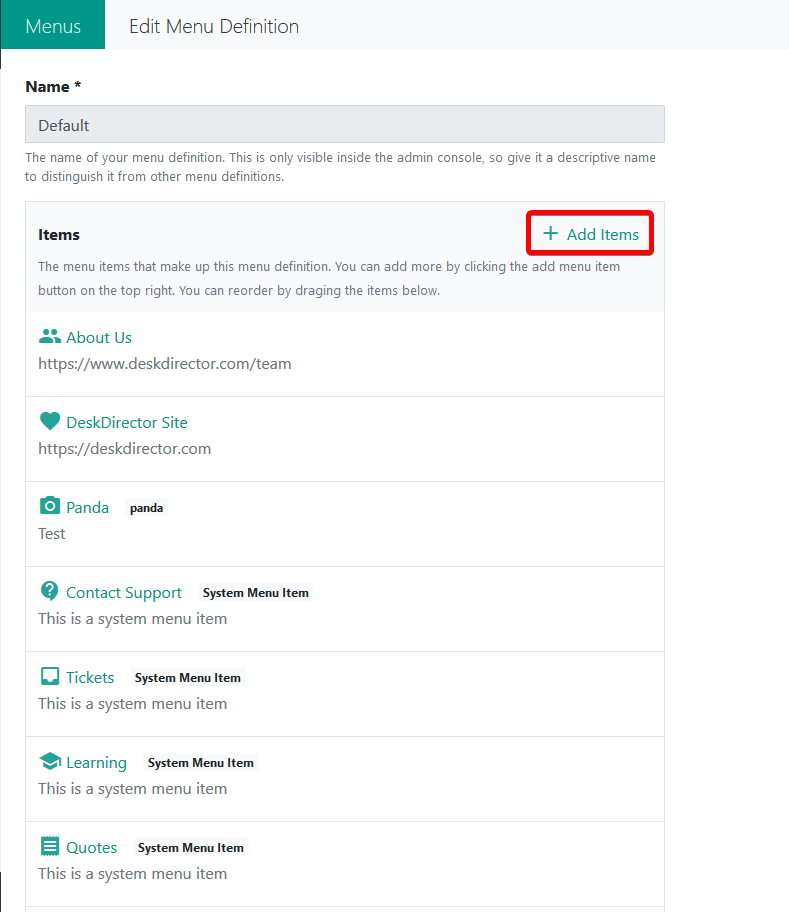 Search for the item we just created, select it and hit the add button:

In this example we want the courses to be the landing page, so we will move it right to the top of the menu:
And that's it, we have now configured the BiggerBrains integration. To see how this works inside Portal check out the next article: