Useful Learning Center Tips - Adding files from Google and Dropbox
Useful Learning Center Tips - Adding files from Google and Dropbox
This article takes you through useful ways to add files to the Learning Center.
1. Add files from Dropbox
2. Add files from Google Drive
2.2. Change sharing settings and copy link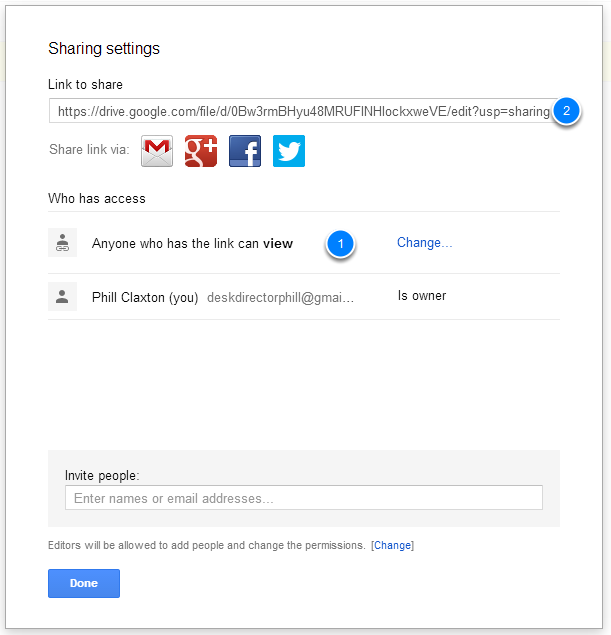 Change Who has access to Anyone who has the link can view
Copy the link
Tip: If you change the URL to end with &rm=minimal the Google branding and toolbars won't show.