Getting Started with DD Portal
Getting Started with DD Portal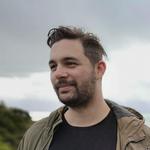 Updated by Andrew Lahikainen
Getting started:
You can find the Desktop client by logging into your admin console and navigating to the Desktop Installer section.

Specify what you want to call the Desktop Application:

Follow the instructions and upload your desired icon and logo:



Retrieve the Desktop application from the 'Download' Tab. 

* The EXE will be built out for you within 24 hours, if this isn't the case log your ticket via

DeskDirector Support Portal (You should log in using passwordless login with your company email domain). This will help you track your ticket progress.