Request types are used by end-users to submit tickets. This article will take you through the configuration of request types. To begin, login to your admin console and hit 'Request Types' under 'Access Control'.
Request Types List

From here you are able to:
Create new request types by hitting the big blue button. You will be asked to provide a category name (parent) and the request type name. By giving a parent name, you are able to split the support request into 2 levels and group related request types together.
Test companies and contacts against these request types to see which of them they have access to. You can also login as any contact by using our other awesome feature: Impersonation.
Copy settings from one portal type to another; you can copy the filter settings here or any of the ticket settings (board/queue, type, subtype, etc).
Creating a New Type - General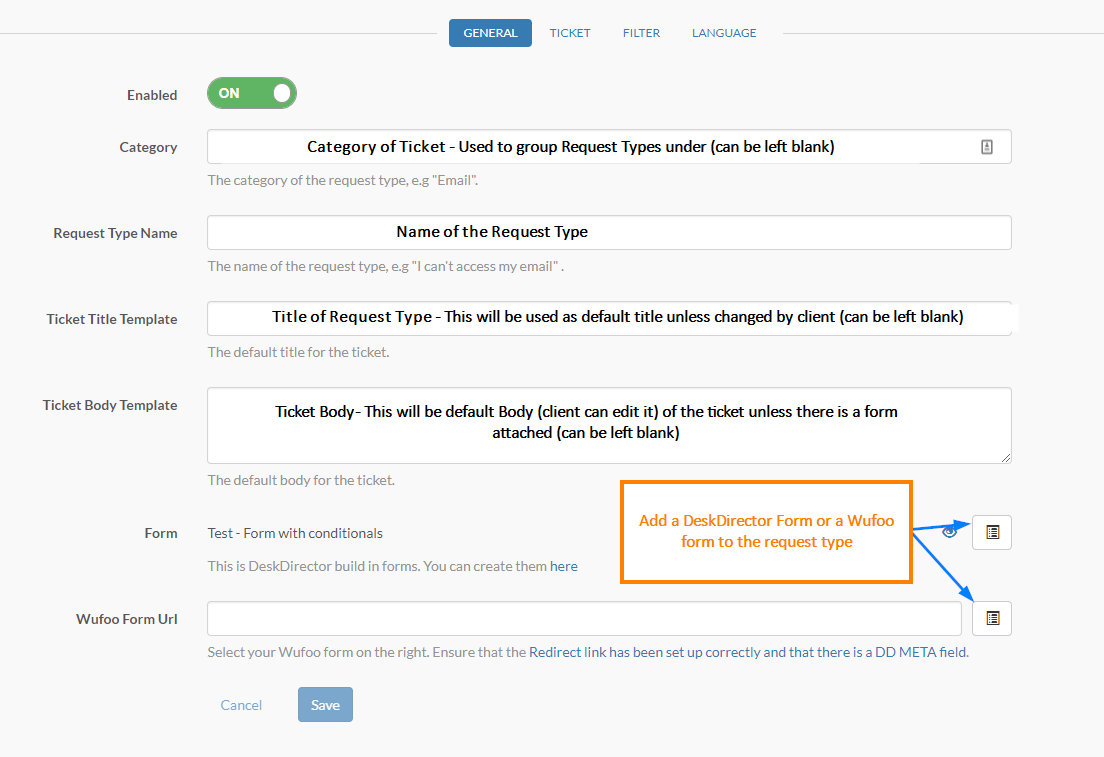 Creating a New Type - Ticket (CW)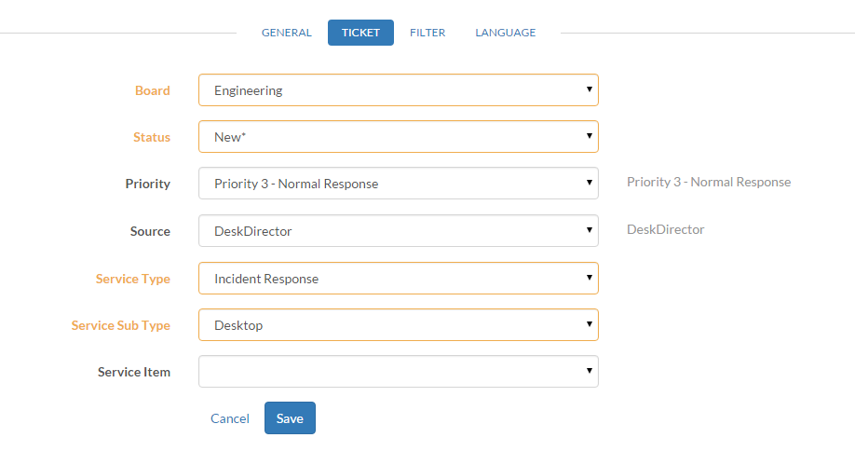 Creating a New Type - Ticket (AT)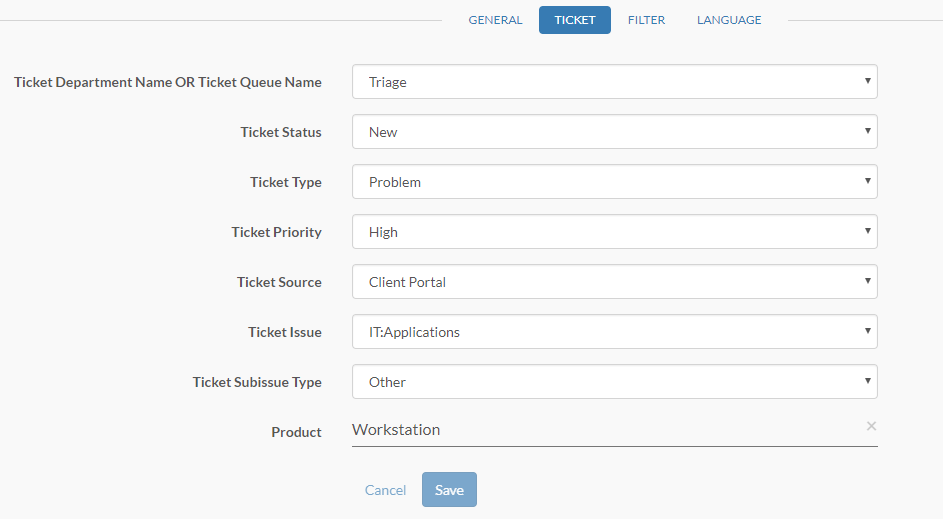 In this section you setup the ticket options for this request type. Orange fields indicate a pending change that must be saved before moving away from this view.
Creating a New Type - Filter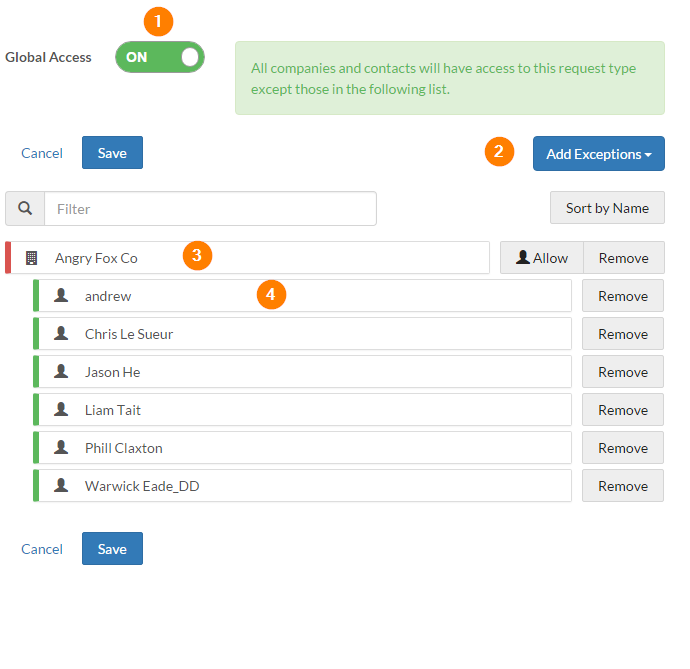 This is our filtering system. It allows a great deal of flexibility when it comes to managing permissions...
Global Access. This defines the default access level of this type. Global on means that everyone will have access to this type, global off means that no-one will have access to this type. It also changes the functions of some of the buttons (from exclude buttons to include).
Add Exceptions. If Global Access is set to on, this button will allow you to exclude companies and contacts from accessing this portal type. If Global Access is off, it will allow you to include companies and contacts.
Company exclusion. Contacts from this company will not have access to this portal type by default, unless you drill down another layer and give specific contacts access (4)
Contact inclusion. This contact's company has been excluded from using this type, however, they have been included and will be able to use it.
Creating a New Type - Summary

This filter summary is displayed next to your filter to help explain what your filter is doing.