Creating an integrator resource in Autotask
Creating an integrator resource in Autotask
Updated by Jason He
Issue
Integration with Autotask used to rely on active resource's credential to be able to access Autotask's integration API(Application programming interface). There was a side issue when using an active resource as a source for integration.
When active resource changed their password, while DeskDirector server still uses old credential, this caused Autotask to block active resource's access because failed API request attempt.
The permission of active resource has direct affect on the integrator. This causes troubles where customers often have to create paid active resource specifically for the integrator, or they have to give one of active resources who have admin privileges.
Solution
Autotask has now introduced an API user security level for resources. An Autotask customer can create an API user with no additional cost. It resolves issues integrator had with normal resource account.
Autotask has also introduced their new API 1.6 at end of 2018, which API User security level is now required to access API v1.6. It is essential for existing and new DeskDirector customers to create integrator resource that has API user security level.
In this article, we will lead you through steps on how to create integrator resource.
Instructions
1. From the Autotask menu, click Admin, then click Resources (Users) and then click New.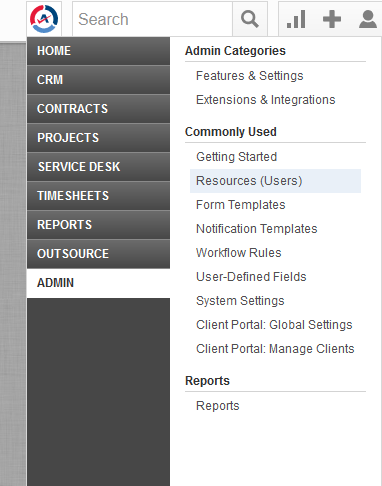 2. On the General tab, enter a name of your choosing. You should also use a functioning email address at your company.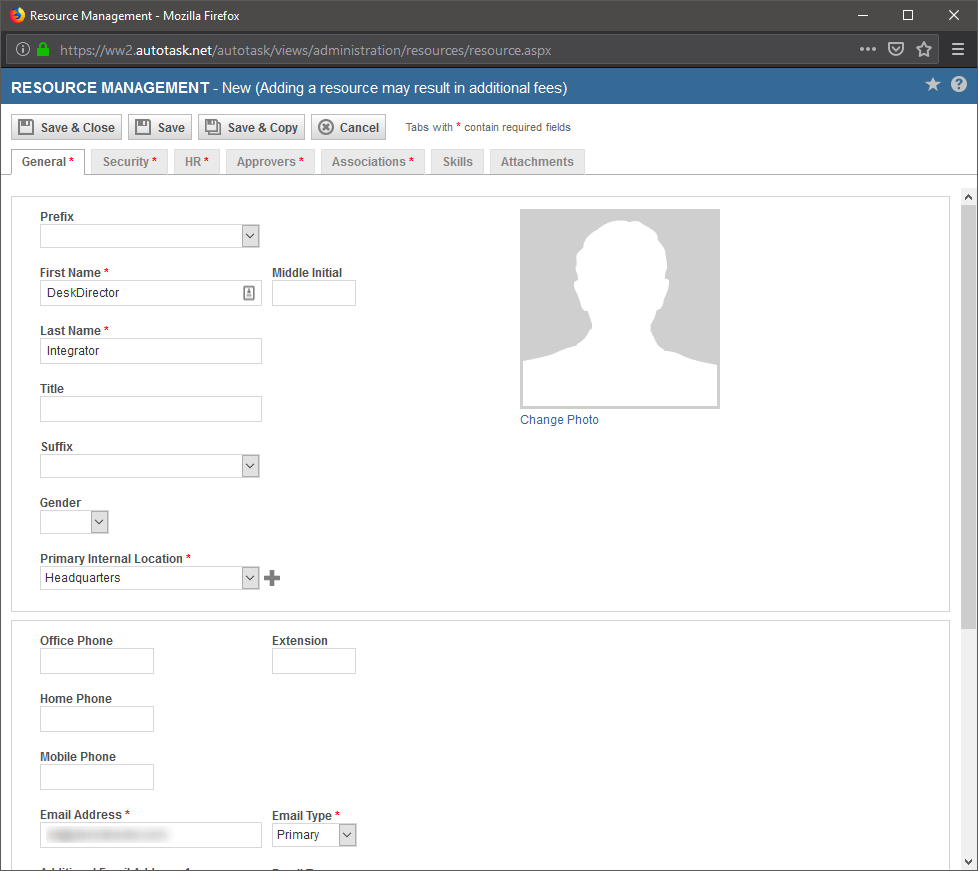 3. On the Security tab, create your login credentials and set the Security Level to API User (System).
4. In the API Tracking Identifier Section, Select Integration Vendor and choose DeskDirector - DeskDirector Portal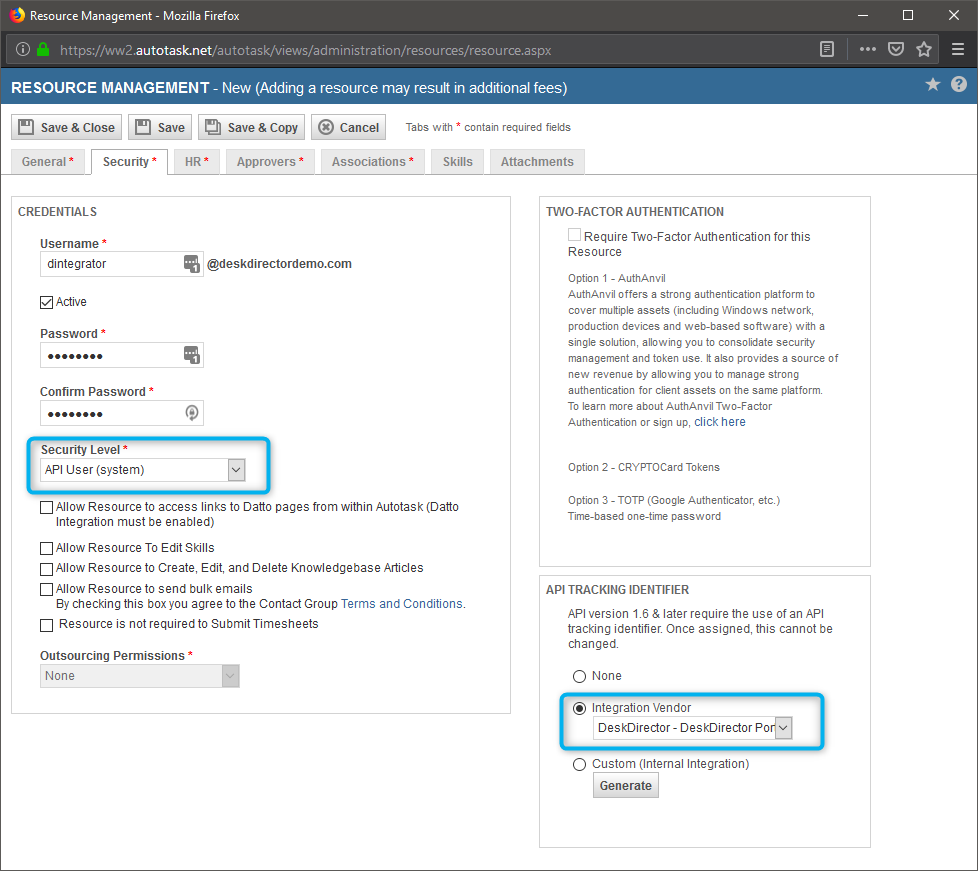 5. Under HR, Approvers and Associations tab. Please also fill out necessary required fields.
6. When you're done filling in the required fields, click Save & Close. You now have integrator resource for DeskDirector.