Updated by Edcel Ceniza
A Master Admin is a user of your PSA that is allowed to log in to the DeskDirector Admin Console using their PSA credentials or Office 365 account. 
1. You can give a member/resource the Master Admin permission by navigating to the Members/Resources tab in the Admin Console under Tech.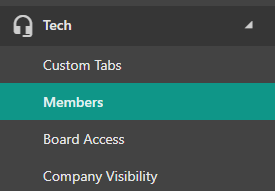 2. Choose the member/resource you want to set with admin access then simply pick the Master Admin in the Role list which can be found under the Profile tab: