Receiving Broadcasts in the Client Portal
Receiving Broadcasts in the Client Portal
Updated by Edcel Ceniza
Broadcast notifications are received multiple ways in the client portal and they are received real-time from any new broadcast pushed from the tech portal. There are a few places important notifications show inside the Portal.
From the Contact Support page.
Any broadcast that is set to "Important" shows up in the "Contact Support" page. The purpose of showing important notifications here is to reduce the chance of a ticket getting created that is related to the broadcast. For example, if there's an outage and you sent out an important broadcast for it, people will be informed about the outage, possibly reducing the possibility they will report the same issue.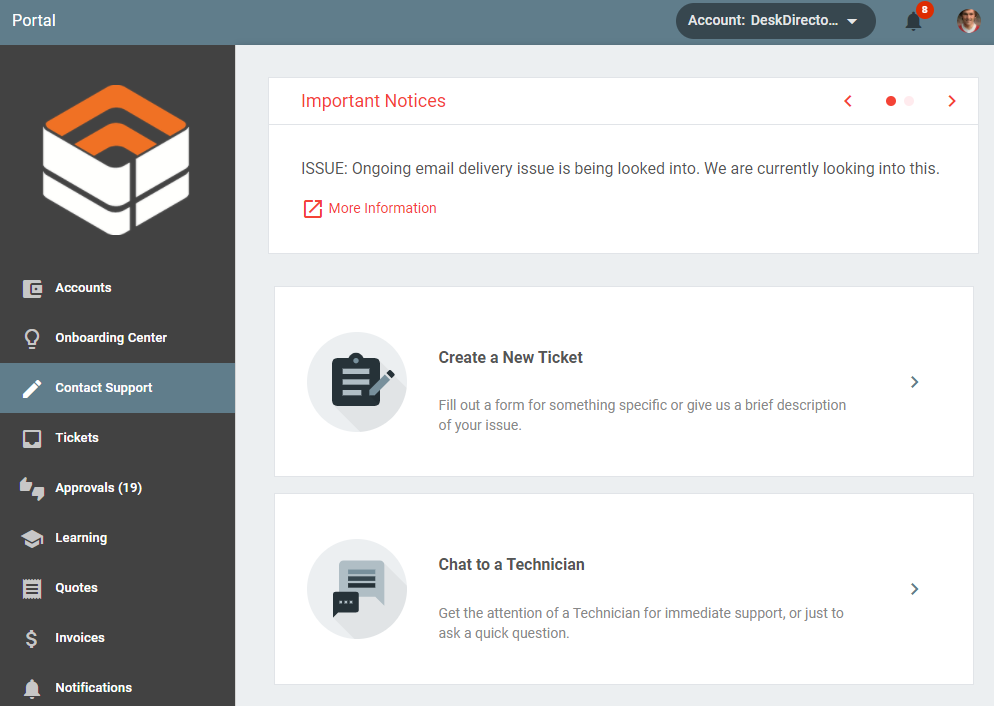 Notifications page
The notifications page is comprised of 2 sections. The first section is the broadcast notifications, while the second section is the Ticket Update notifications.
Every broadcast created from the tech portal are added to the broadcast notifications section (Normal and Important). A client can not dismiss/remove any of the broadcast notifications. It will only be removed either by techs or if it has expired based on its schedule.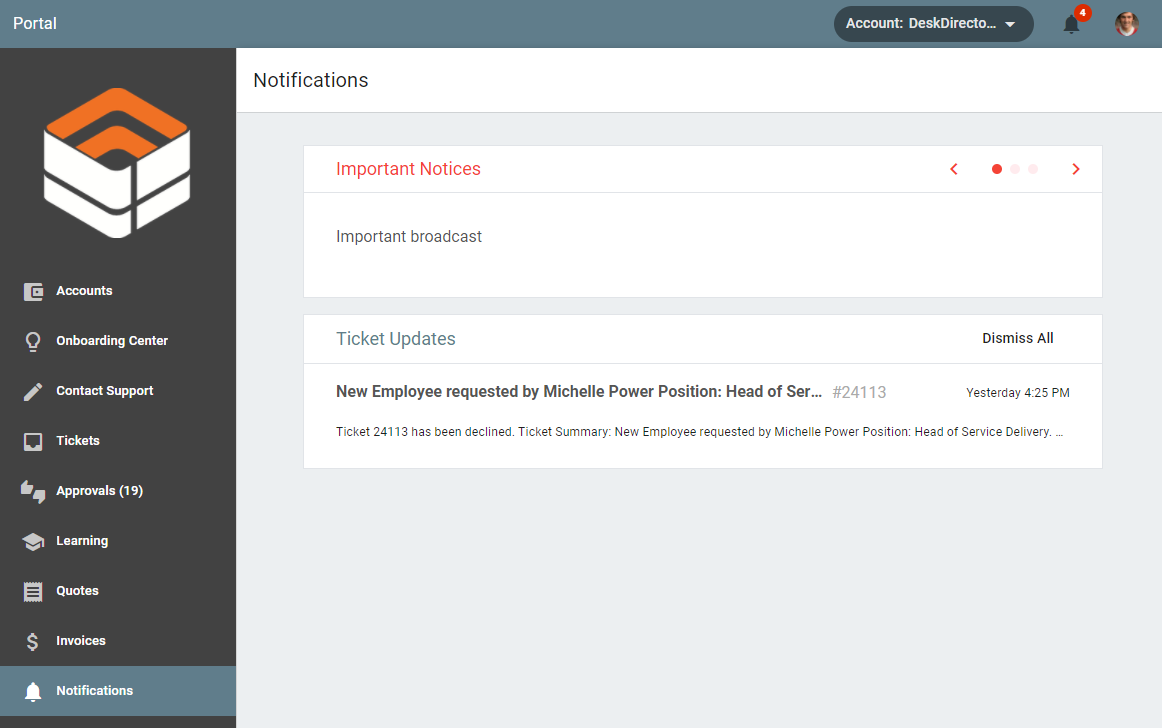 Push Notifications
Aside from the notifications page and the "Contact Support" page, broadcast notifications are also pushed to the user. Push notifications will work both on the web and desktop portal. These notifications are subject to a timeout imposed by the Browser or operating system and will disappear after a short time.

Users can click this notification to view the broadcast in more detail.