Receiving Broadcasts
Broadcasts can be received in Portal in real time if you have purchased the chat advantage add on. Otherwise, Portal will poll for new broadcasts every 5 minutes.
Viewing broadcasts in Portal
There are a few places important notifications show inside the Portal.
Notification
Users can click this notification to view the broadcast in more detail.

Create ticket screen
The purpose of showing important notifications here is to reduce the chance you receive new tickets for a problem you are already aware of.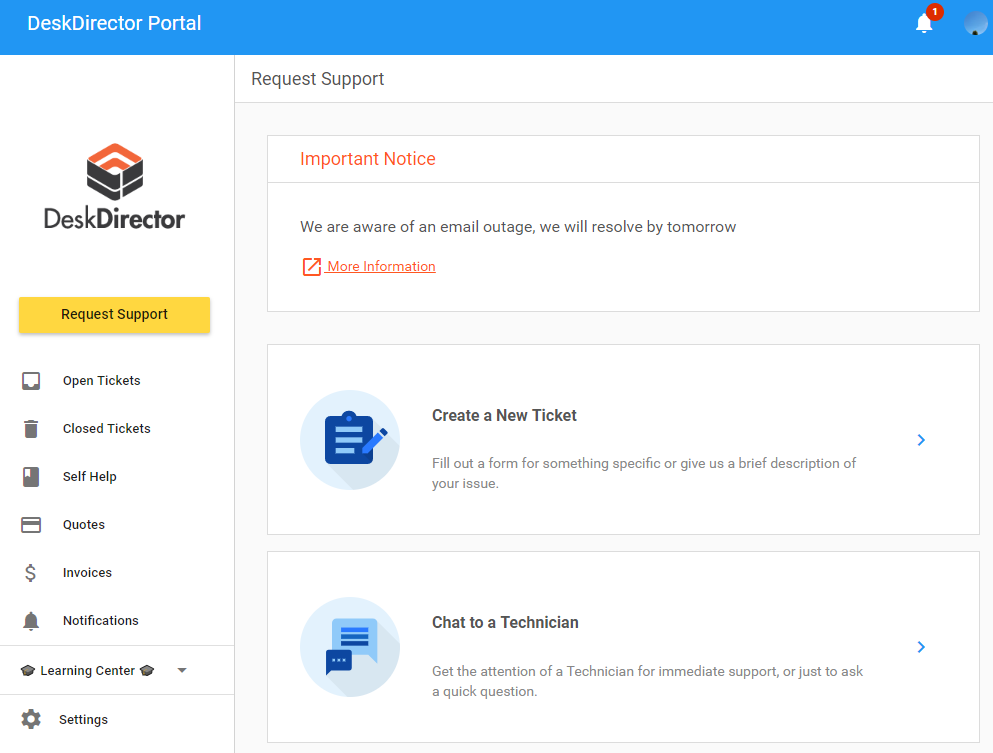 Notifications page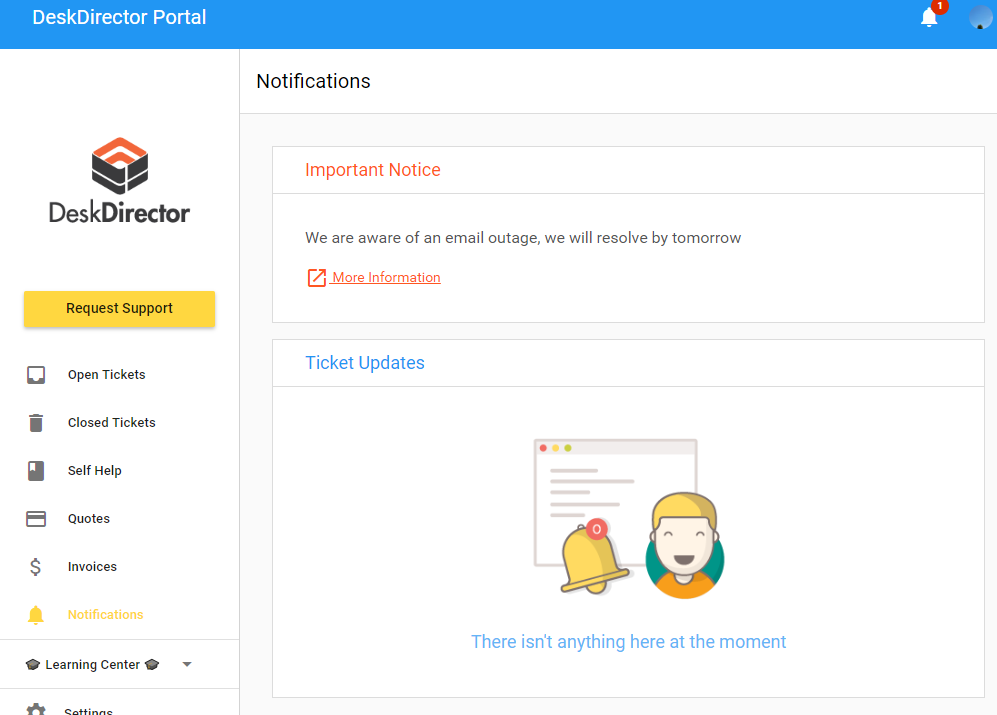 ---
---