DeskDirector Web Branding
DeskDirector Web Branding
In the Company Configs page on the Admin Console you can change the default branding of DeskDirector Web.If you want to update the colours of your Portal please look into this article.  
Setting Your Default Branding
1. Under Company Configs
2. The Branding button leads to the default Branding for all clients.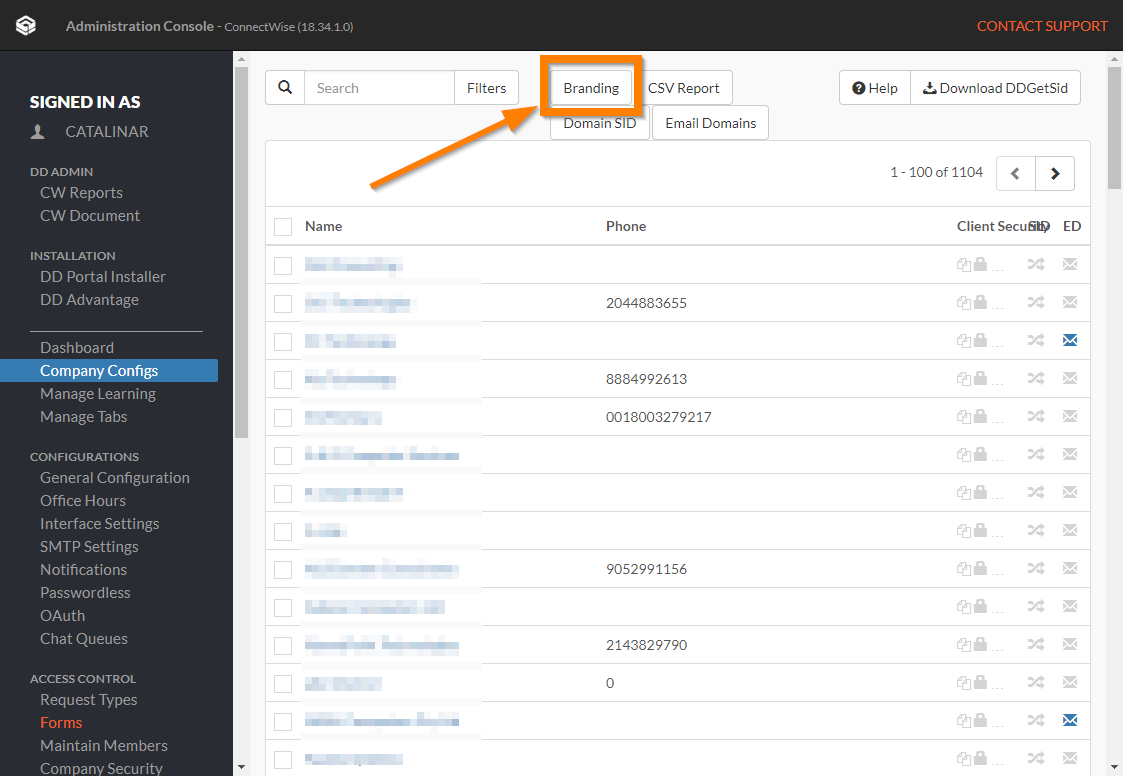 Logos you upload here will be used as the branding for all of your clients unless they have Client Specific branding set.
Setting Your Client Specific Branding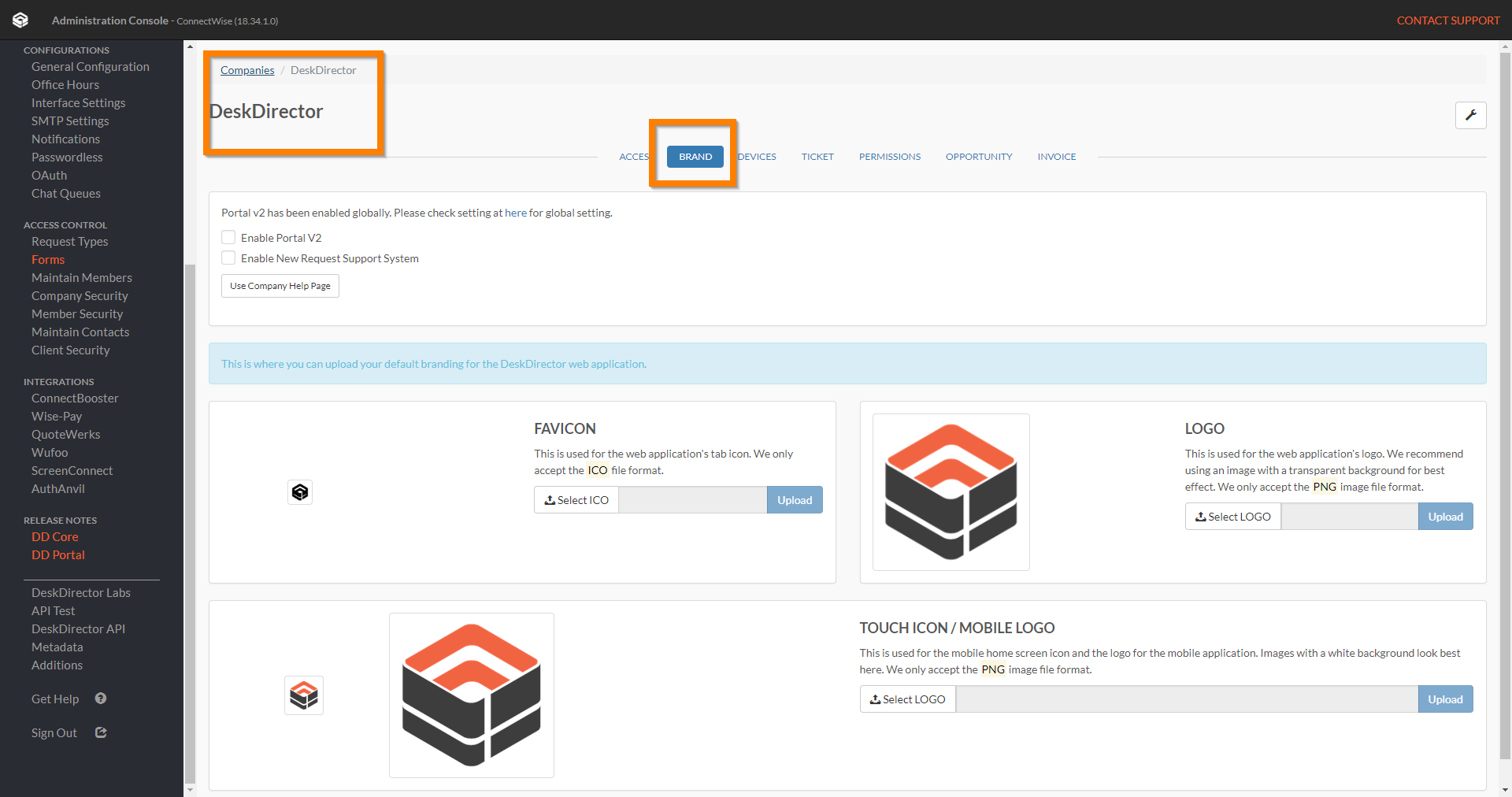 By Clicking on a company under Company Configs and then going into their brand tab, you can set the custom branding for that company.
Now when this client logs in they will see the branding you have set up for them.