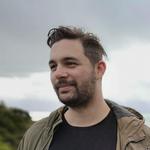 Updated by Andrew Lahikainen
This is the primary way of finding tickets in DD Tech. You can find the ticket list under the Ticket menu item.
Please note, DD Tech displays tickets updated within the past 6 months.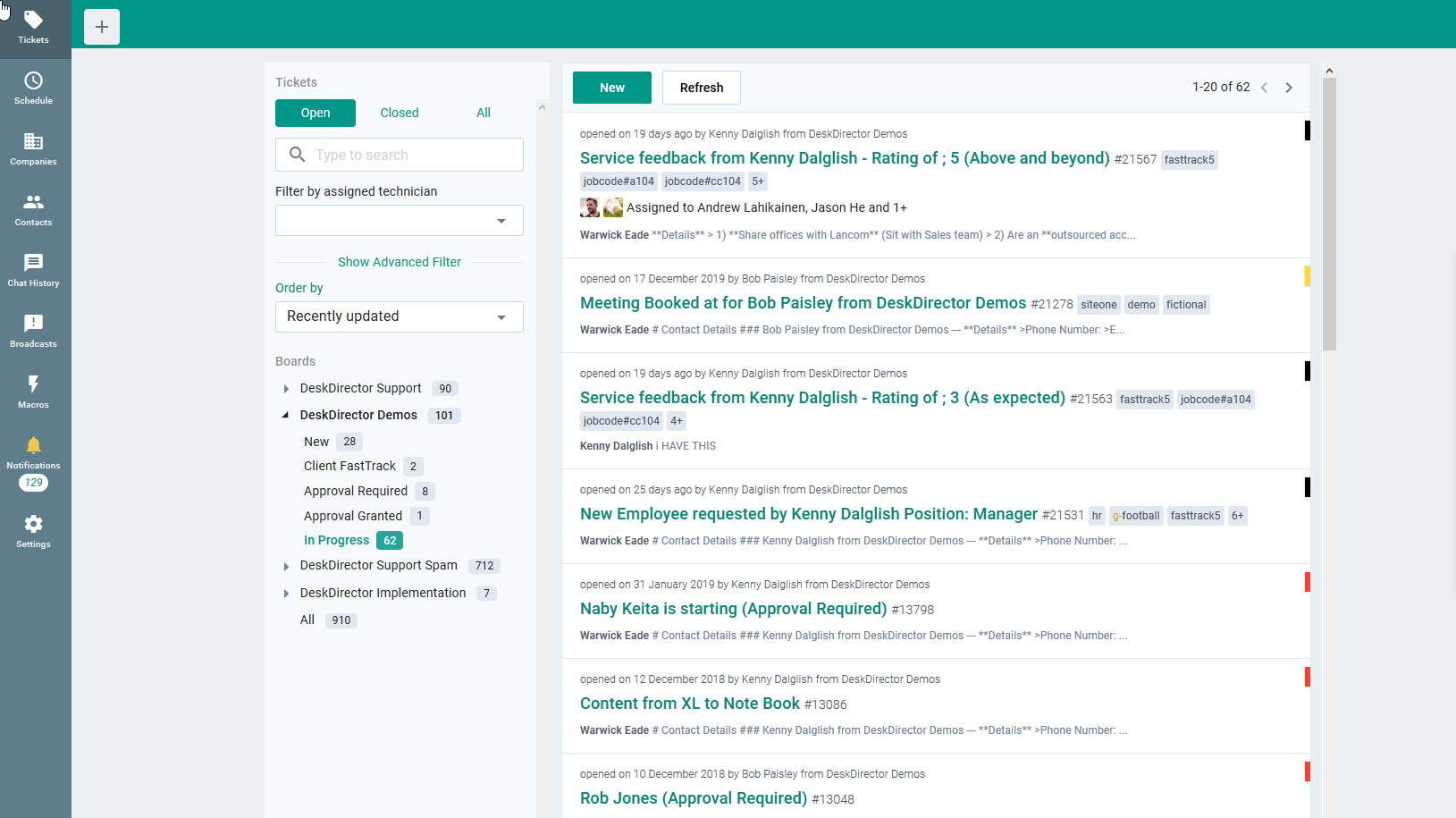 Filter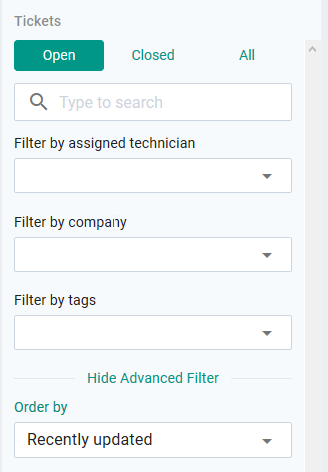 The filter is broken into several parts:
General Filtering

Ticket state (open, closed, all): choose whether you want to search closed or open tickets
Search: search for ticket summary, description, or ticket number
Assigned tech: restrict results to a specific tech. This is useful to limit results to only your own tickets.

Advanced Filtering, advanced filtering does not show by default.

Company: restrict results to a specific company
Priority: filter results based on priority.
Tags: restrict results by tags. Tag context only exist in DeskDirector.

Ordering

Newest
Oldest
Recently updated
Least recently updated
Summary
Summary descending
Quick Filter

Quick filter is designed to give shortcut while you going through ticket. Circled items within ticket list item can be clicked and perform quick filter.
It is shortcut to find out related tickets at given context.
Board & Status facet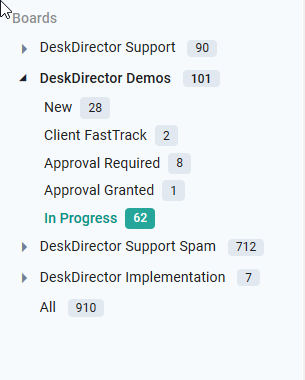 Every board you have access to will be shown in a list. It is a good idea to limit these in the admin console to only the ones you will be working with. To do that see the getting started article. Each board in the list will show the count of the number of tickets on that board. If you click a board, the list will expand to show every status under that board as well as the counts for tickets in that status. Clicking on a board or status will restrict results to tickets on that board or status.
Ticket List Item

Ticket list item contains following information.
Owner of ticket
Company (account) of ticket it belong to.
The age of ticket. (mouse over to see exact time)
Priority, color coded at right side. Hover to see full text. (We will allow filter on priority soon)
Summary or title of ticket.
Ticket ID
Tags
Assigned technician. display maximum of two avatars, optionally display all assigned by click on the number.
Last ticket note or time entry. As we optimized for speed, it is not always accurate.
Navigation
The list is divided into pages with 20 results per page. To navigate through pages, use the controls at list header (medium to large screen only) or bottom of list (for all screen size).


You can navigate page by page, or you can go to start or end page, by click current page count.
To navigate to a ticket, just click the summary in the list. You will be taken to the ticket details screen for that ticket.
Small screen device
Ticket list is also compatible with smaller device. Such as phone or tablet.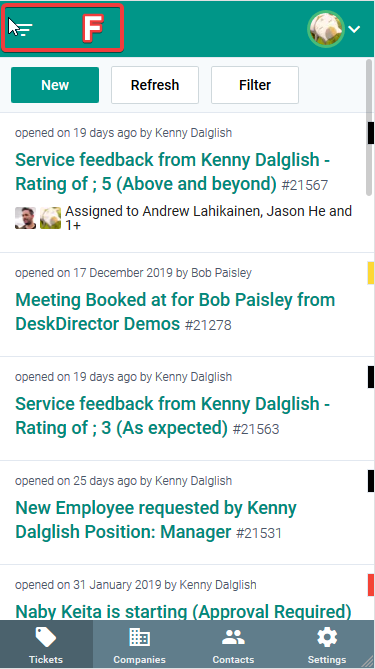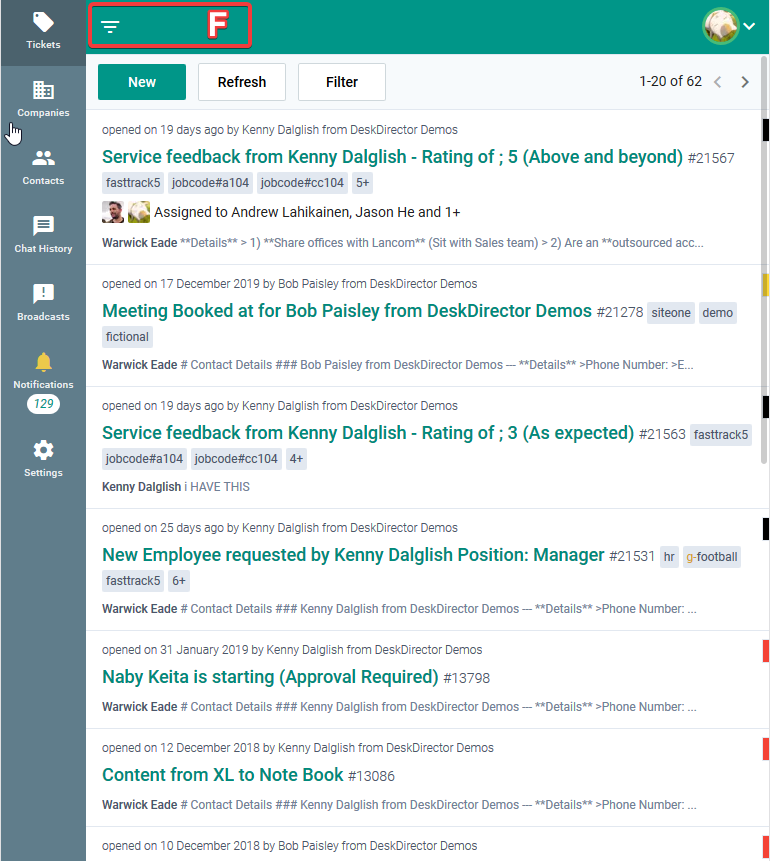 You can access Filter from F area. It will toggle filter for given device.
Filter will be simplified in phone. It will only provide search and assigned to me option. It is designed for technician on field instead of manager to analyze.