The Admin Console Dashboard (Legacy)
The Admin Console Dashboard (Legacy)
The dashboard allows you to view the status of each of your staff members as well as the status of each of your clients.
Please note this function will only work if you have the Chat and Presence add-on active. 
Agents Tab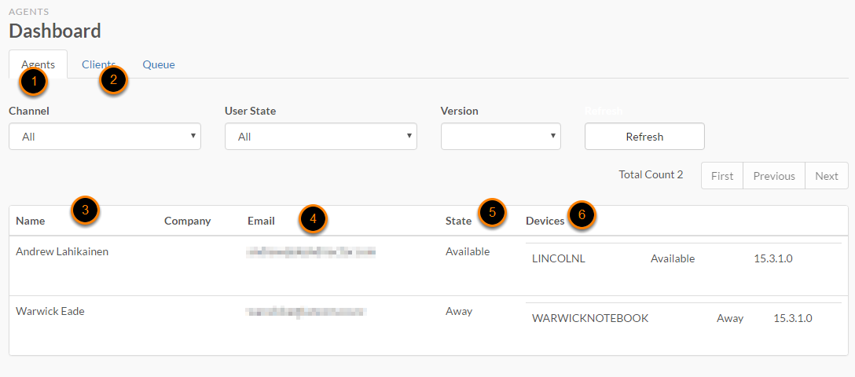 The Agents tab - displays details on your staff
The Clients tab - displays details on your clients. It also shows the number of clients currently logged in to DeskDirector.
Your staff members' name
Your staff members' email
Your staff member's status. I.e. whether they are active and ready for incoming chat requests.
Details of the version and device the agents are running.
Clients Tab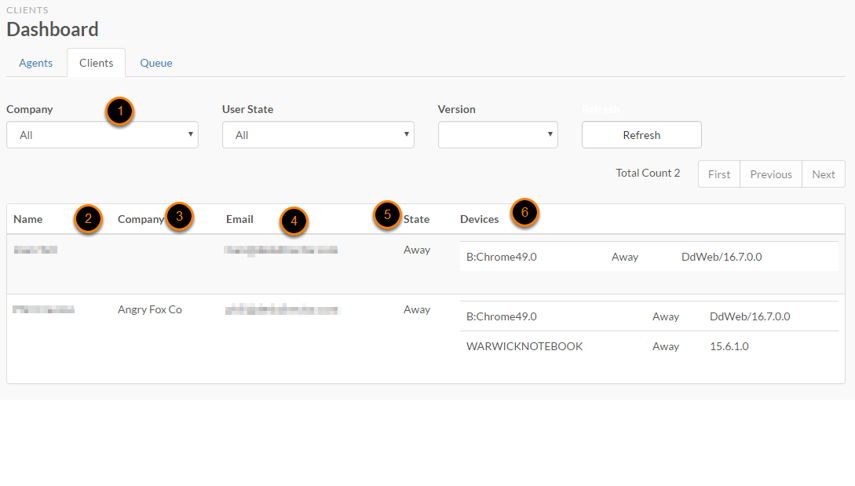 Filter controls. You can select your filter options from the drop-down boxes and hit refresh to see the results.
Name of your clients
Clients' respective company ID
Email address of your clients
State of the client
Details of the computer clients are at and what version of DeskDirector they are running.