Error logging ticket due to Portal Security
If your client's attempt to log a ticket through DeskDirector and get the following error;

"An error has occurred. We're sorry an error occurred while creating the ticket. Please try again and if the problem persists contact support."

This is likely due to their contact not having sufficient portal security. We have found in some cases this is set incorrectly or gets reset after a ConnectWise upgrade.


How to Fix Portal Security

All you need to do is go to Setup Tables\Portal Security and ensure all levels have the "Enter New Tickets" right as below.

Once this is saved wait a few minutes and try again you should find the creation of tickets works fine.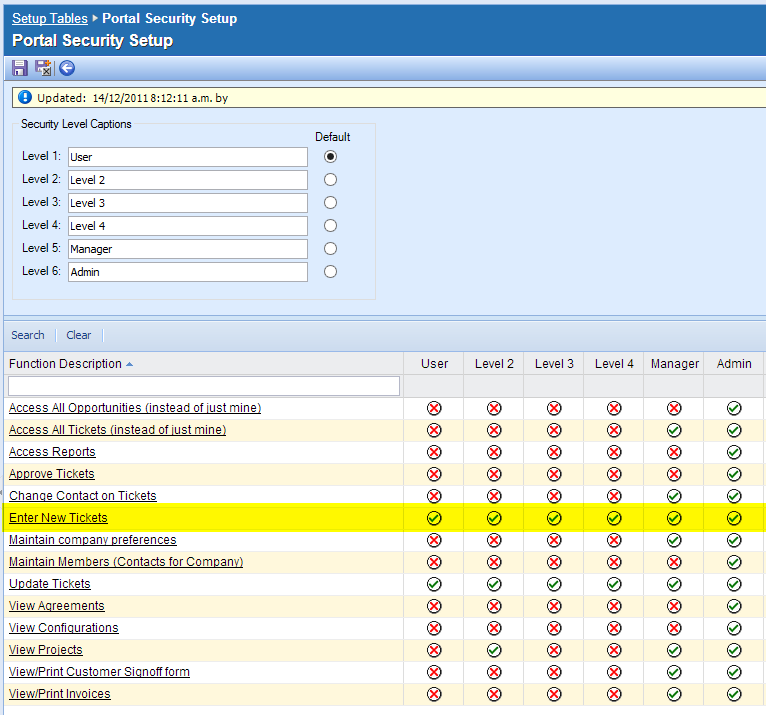 ---
---