Scripted Chat Messages in the Staff HUD
Scripted Chat Messages
The chat feature in the Staff HUD is a great way for your staff to quickly communicate with your clients.  There is a handy feature which lets you set up a standard greeting and goodbye message your staff can use in each chat conversation.  This page will take you through the steps in setting these up.  
1. Changing the Scripted Messages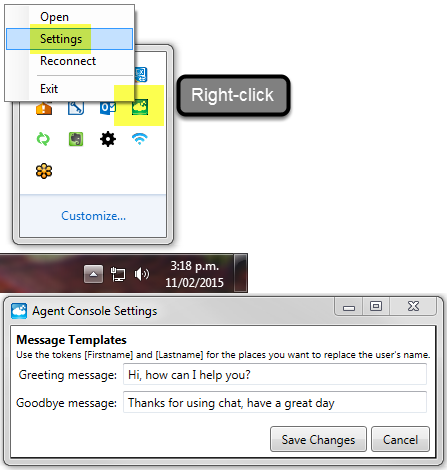 Changing the scripted messages is easy.  All you need to do is have the Staff HUD installed, right-click the system tray icon and choose Settings, and enter what you'd like for the greeting and goodbye messages.  These messages are stored locally so each of your staff can have different messages set up.  
2. Using the Scripted Messages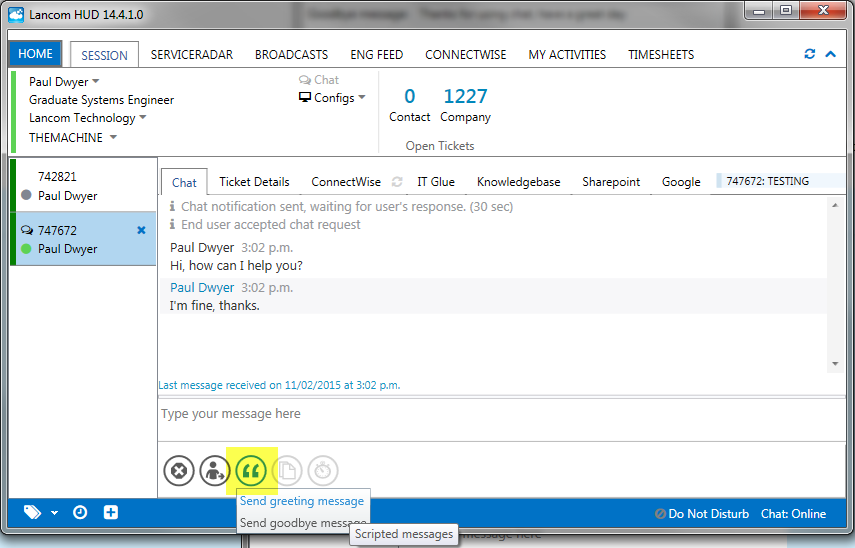 To use the scripted messages, simply open up a chat session with a client, click the 'quotes' button and select the message you would like to send.  The message will then be sent automatically to the client.
---
---