Client Security (Autotask)
Client Security (Autotask)
The Admin Console allows you to set very specific filters in regards to what your clients can see and access. This article will guide you through setting up the filters for their tickets and permissions
You can filter which queues (tickets) will be shown on the DeskDirector Portal. These filters can be set at a global, company, and contact level. Company level filters override Global Settings, which in turn override Contact filters. The same applies for Permissions, which are also set from the Global Settings within the Admin Console. 
Client Security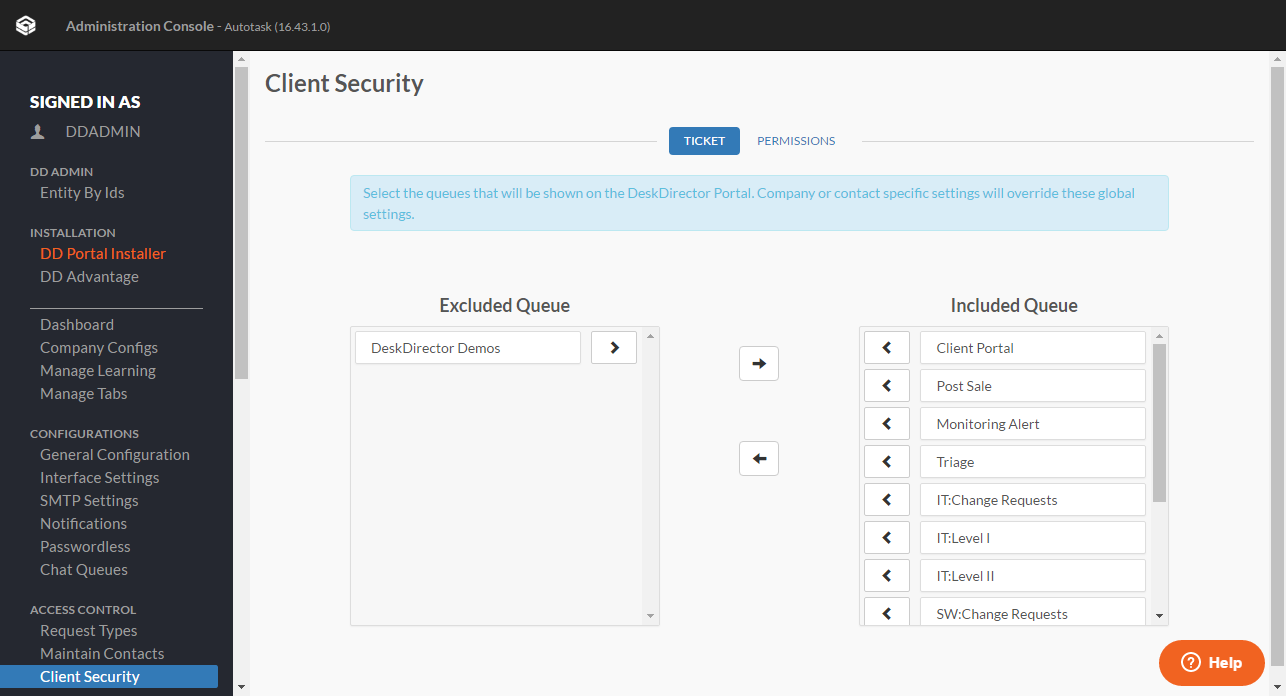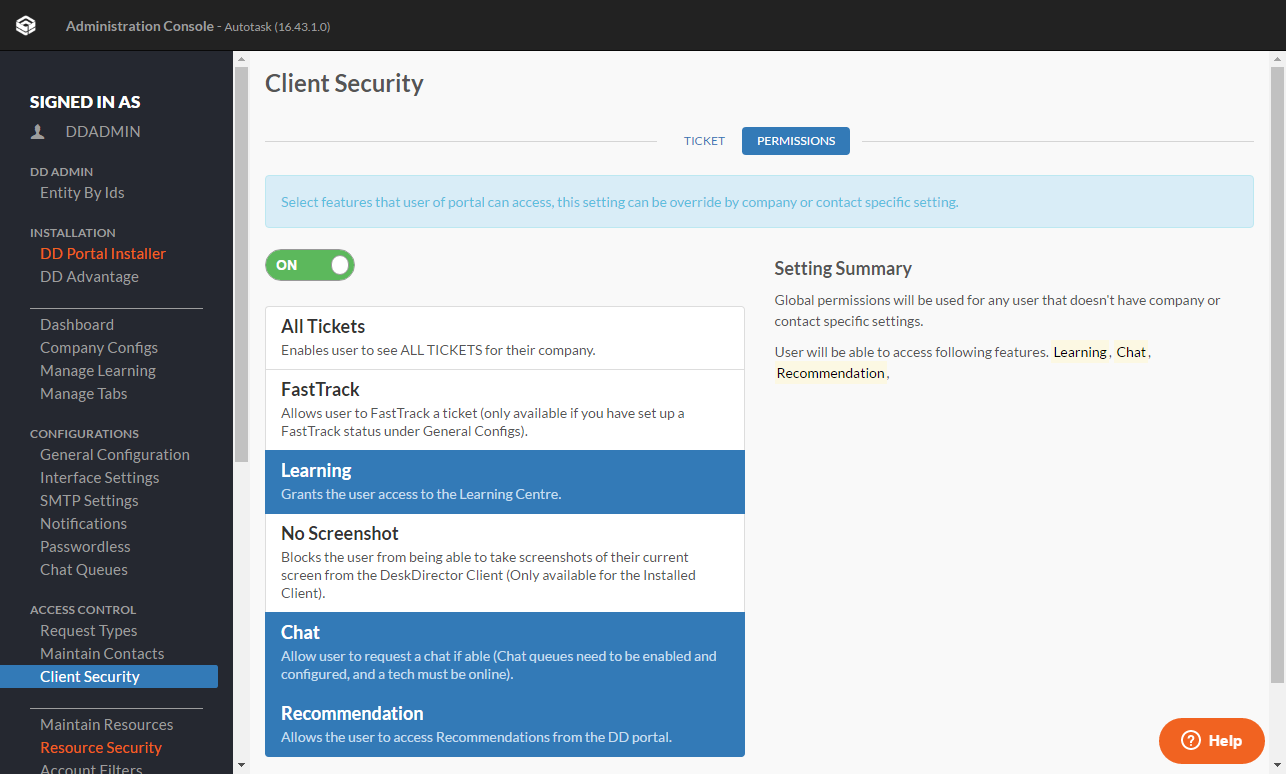 In the admin console, under Access Control, you will find the Client Security tab. Here is where you can set all global security settings for tickets. You can also set global permissions which will control what features are globally available to your contacts. 
Company Filters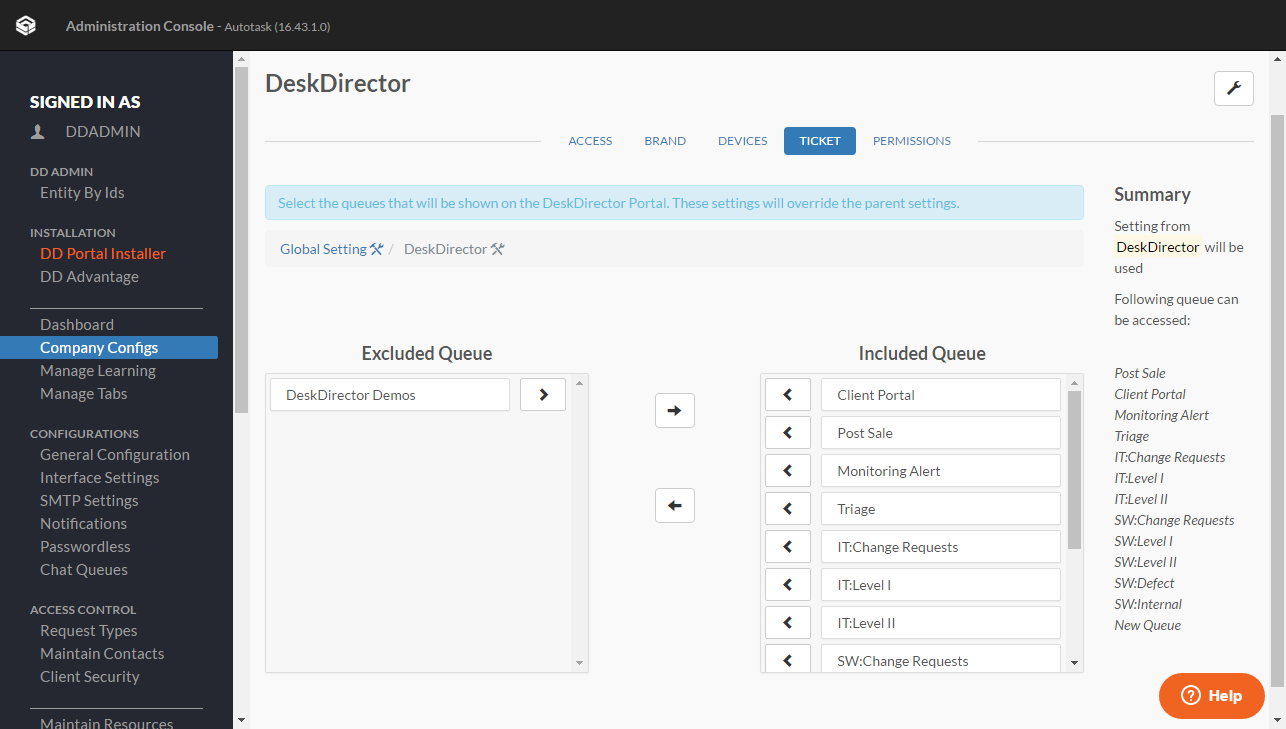 Under a Company's details (Accessible from the company configs), you can find the same filters available under Client Security. The filters for a company will be inherited from the global settings unless you state otherwise, in which case the company-centric ones will override the global settings.
Contact Filter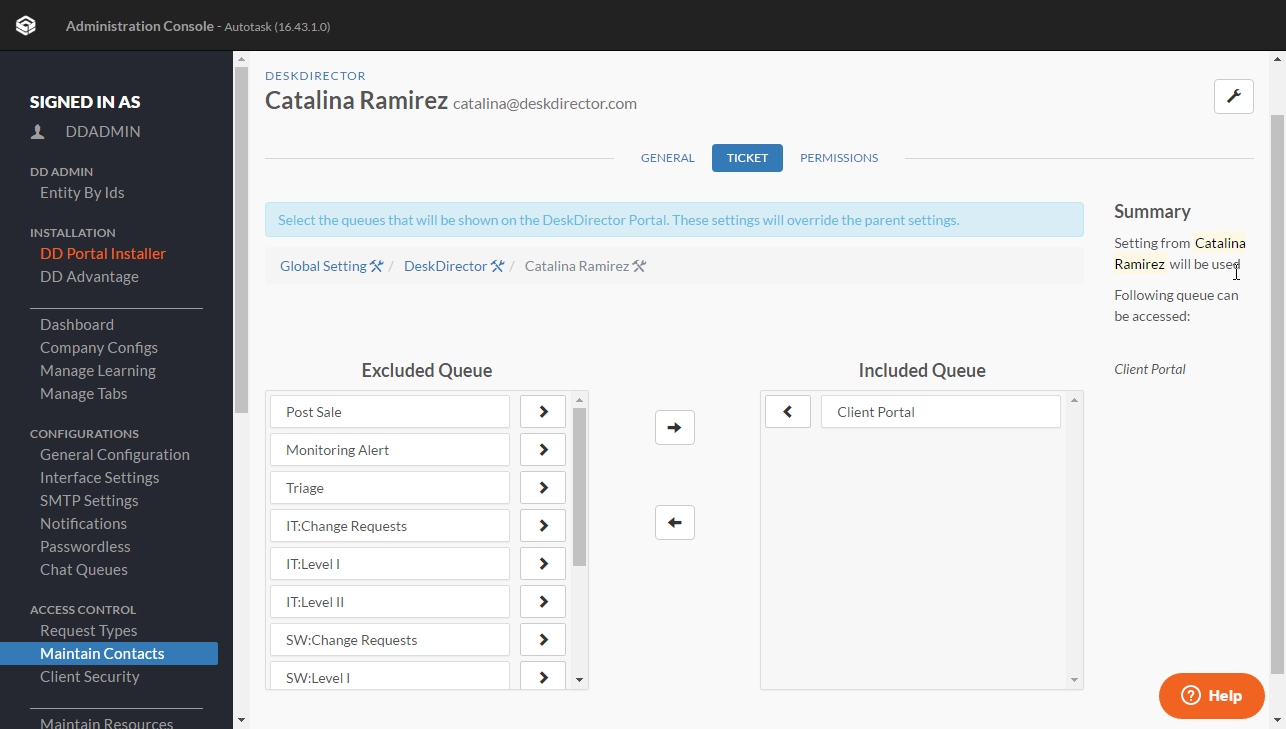 Lastly, Contact specific filters override Company and Global Settings. You can access the contact settings by drilling down on a contact name from the Impersonate/Maintain Contacts tab. The Summary will let you know which settings are being used at the moment and is present in all security related pages in the Admin Console.