Setting up the ScreenConnect Integration
Add Your ScreenConnect Server URL to the Admin Console

You can find this under Integrations > ScreenConnect. And now you are done!
Usage
When viewing a ticket session in the Staff HUD you will be able to initiate a remote session by clicking on the device name drop down from the details ribbon.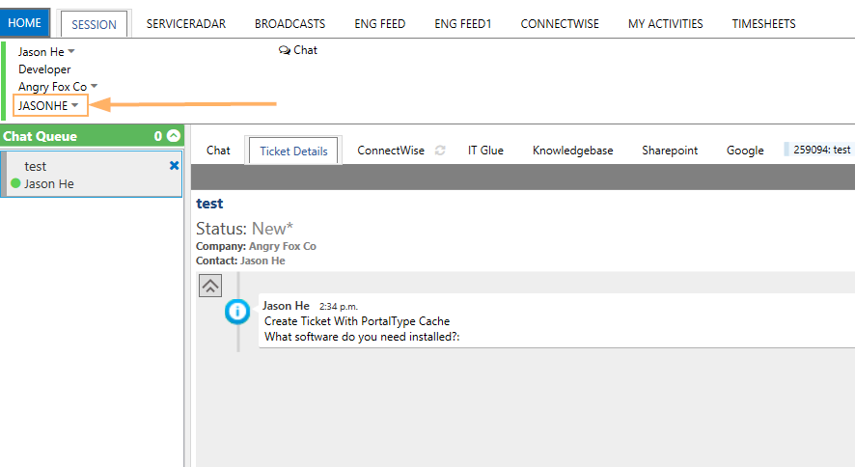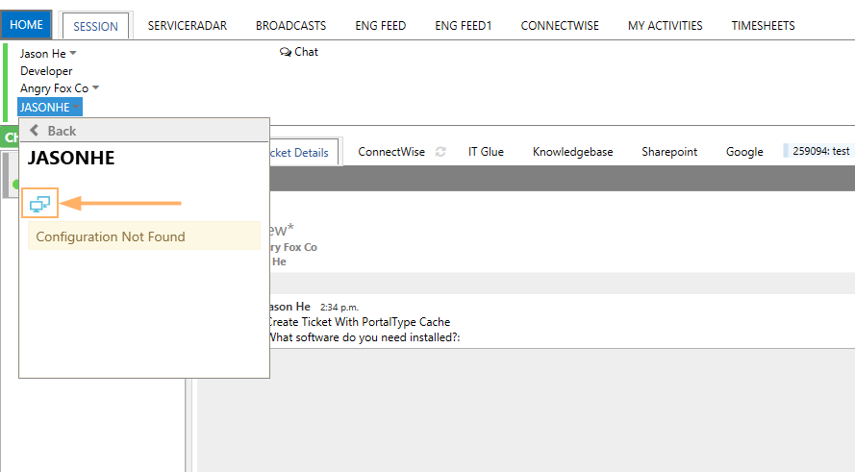 Clicking on this button will take you to your browser where you will be prompted for your password. You will then be able to remote control the target machine.
Remote Control From the Admin Console

In addition to launching ScreenConnect from the Staff HUD, you can launch it from the Admin Console. Simply;
Click the new clients tab
Click the ScreenConnect link
You will then be directed to a URL where you will need to enter your username and password to control the target machine.
---
---