DD Portal For Windows: N-central/N-able Deployment Guide
DD Portal For Windows: N-central/N-able Deployment Guide
In order to be able to deploy DeskDirector Portal with N-central, you just need to follow this article.
You might want to add or remove steps from the script as you see fit, but the overall body is as follows.
Steps:
Download .MSI using the download link from your admin console.
Install the .msi.
Delete the .msi once it has run.
This is what our script looked like in N-central (you might want to open the image in a new tab):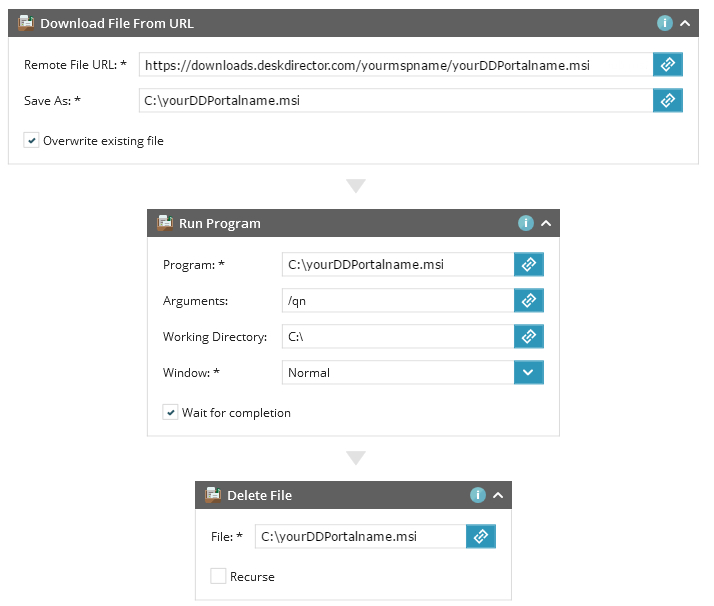 Please remember that DDPortal is self-updating, so after the initial install, you should not need to run any other installs to keep it updated, as DDPortal will do this itself.