Filtering companies in Company Configs
Filtering companies in Company Configs
One of the most daunting parts of working in the admin console is going to your Company configs and seeing a long list of companies - most of which are not even relevant to your portal. 
By applying a filter, we can hide all irrelevant companies so that you only see the ones that you need. In order to do that, follow these steps: 
1. In your Admin Console go to the Company Security Tab. Please note the original number of companies that appear in your companies page.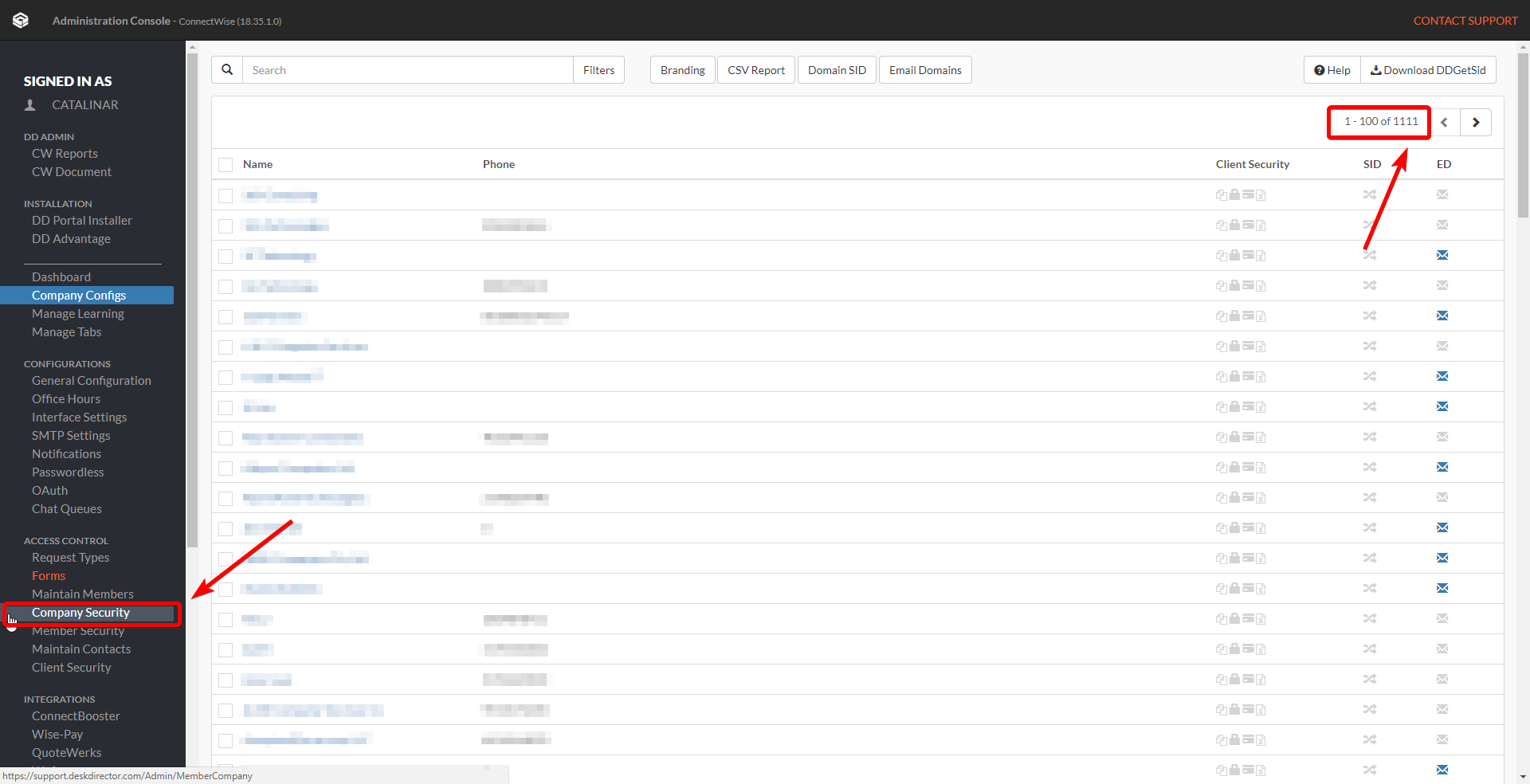 2. Once in the company security page, add the company type and status filter that you wish to display. This also affects what techs can see (if they have no specific permissions) inside of DD-Tech. Then make sure that the "Apply type and status filters to Company Configs" option is selected. 

3. Go back to the Company Configs tab and check the number of companies has gone down. This lets you know the filter is working!