Troubleshoot a login failure to the DeskDirector Client
Troubleshoot a login failure to the DeskDirector Client
For computers on a domain
Check the domain SID matches

Verify that the domain SID from the DDGetSid tool and the one on the company configs page in the admin page match. The DDGetSid tool can be downloaded from the company configs page.
Check that the user's email address is populated and that they can login through the tool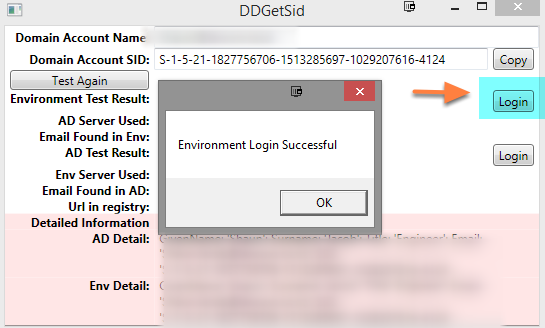 Verify that the user has an email address in their AD user account
Use the DDGetSid tool to test that the login is successful
Check that the user's Portal Disable Flag is False. If it is set to true, the users would not be able to log in to DeskDirector using AD or their CW credentials.