Approvals In Autotask
Add Approval Statuses to Queue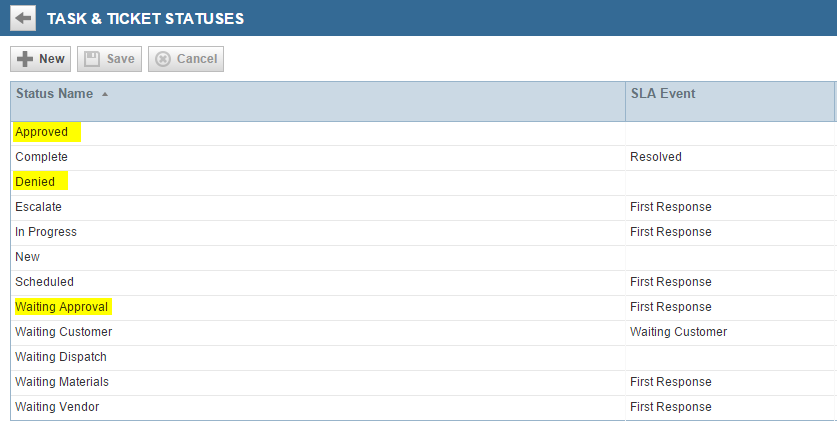 If you don't have approval statuses or want to rename them, navigate to the queue you want to set up for approval and add a status for the following states:
Approval Required
Approval Granted
Approval Denied
Let Our Service Know What Your Approval Statuses Are

This should automatically be handled if you use the default statuses. If you have renamed them, or deleted these statuses let us know what your new approval statuses are.
Create Approval Request Types
You now need to configure your request types to use the "approval required" status. This lets DeskDirector know that a ticket created using this portal type needs approval. When an approver gets a ticket to approve they will have two options; grant or deny. If they grant approval, the ticket will be moved into the "approval granted" status. If they deny approval, the ticket will be moved into the "approval denied" status.
Assigning Approval and View All Tickets Rights to Contacts
Head to the Maintain Contacts page. From here you will be able to assign the approval right to a contact. 
You just need to select the contact, then go under Permissions, turn them on and apply the Approval and All Tickets permission. Make sure to save after you make these changes.
Complete!
You are all set up to use approvals, just make sure to give the approval and view all tickets rights to approvers at client sites.
---
---