Setting up IT Glue Integration in the Learning Center
Setting up IT Glue Integration
(Video is ConnectWise only)
This page will take you through the steps to set up integration with IT Glue. IT Glue can be used used in two different components of DeskDirector:
Client Console - delivering knowledgebase articles to clients via the Learning Center
Staff Heads Up Display - access to context-sensitive client documentation via Ticket Session tabs
Configuring your Client Console integration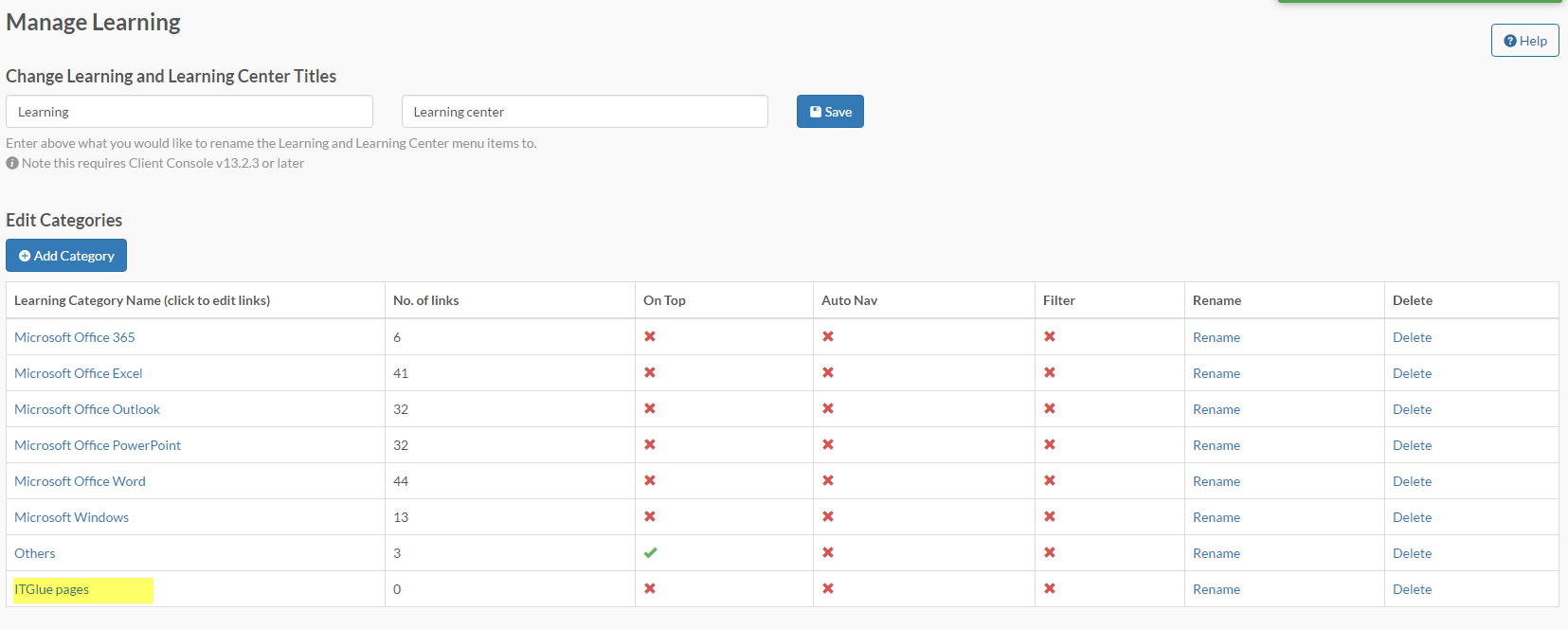 Navigate to the Manage Learning tab on your Admin Console.  (Helpful hint: There is a link to your Admin Console on the welcome screen in your Staff HUD)
Select the Category you would like to enter the IT Glue page under, or create a new one by entering a title and clicking Insert.
Next add your desired pages by clicking add learning (1).  You can enter a Name (2) that appears in the DD Client, a Description (3) of the document, a version (4), and the Hyperlink (5) to the document. Then just validate the hyperlink and save (6).
Make sure that your IT Glue document is publicly accessible.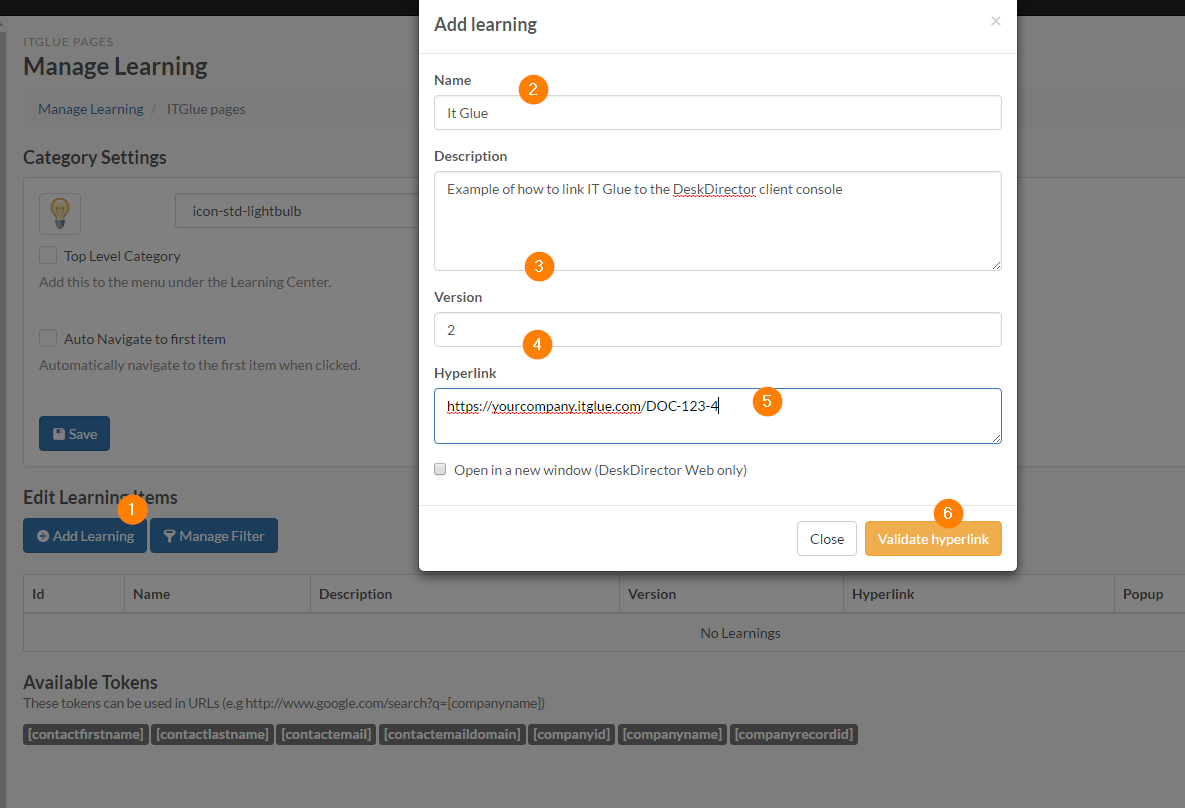 ---
---